Honey Boo Boo Deletes Instagram Official Pic with 20-Year-Old Boyfriend!
This week TLC star Alana Thomspon, best known as "Honey Boo Boo," went Instagram official showing the world her boyfriend Dralin Carswell, 20. it only took minutes for people to judge her and Dralin for being 4 years apart while he is still a minor.  See why Honey Boo Boo Deletes Instagram Pic…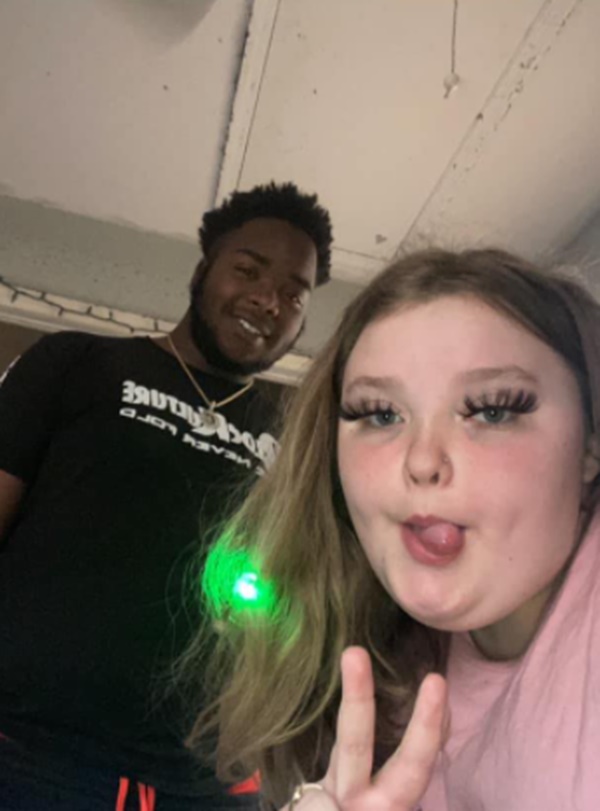 CelebnRelity247.com reports that shortly after the post, social media was inraged since Honey is dating a man in his 20's while she is still a minor in the eyes of society and the legal system.
One person Tweeted:
Honey Boo Boo is less than 6 months older than me (15) and she has a 20-year-old boyfriend? Doesn't sit right with me.
Another asked?
16 and 20? Where are her parents??? She'll be knocked up before she graduates.
Another individual said:
Honey Boo Boo's new boyfriend is 20?? The girl is 16! Jail. Jail jail jail.
Then this Twitter follower acknowledged:
No ma'am. Nope nope. 4 years difference, later on, is no problem… a 16-year-old and a 20-year-old nope.
Honey Boo Boo's rep responds:
A rep for the TLC star said:
The former "Here Comes Honey Boo Boo" star, born Alana Thompson, has been dating Carswell for six months. While the internet disapproves of the relationship, Thompson's family reportedly has accepted Carswell into the fold.
Meanwhile, an insider previously told The US Sun:
Dralin and Alana are attached at the hip and hang out together all the time. He was quiet at first, but he's like one of the family now. He's just as fun and crazy as the rest of them.
Thoughts?