Somebody already got stuffed before Thanksgiving! Word is, Love & Hip Hop Hollywood star Brooke Valentine and Marcus Black are allegedly expecting.
Which means, if the rumors are true that Brooke Valentine is pregnant, it will probably play out on Love & Hip Hop Hollywood season 6. Read on…
This is interesting since messy Brooke Valentine made sure to get in the mix of everyone's storyline on Love & Hip Hop Hollywood 5.
Talk about trying to secure her spot for another season, especially since half the cast got the ax. And that, a new production company has decided to revamp the series like a Real Housewives series.
A source who posted the RUMOR first is claiming that Brooke Valentine is allegedly pregnant by castmate Marcus Black.
Brooke has made very few public appearances, so it's only speculation at this point. The singer and reality star has a child from a previous relationship.
What we can confirm is she and Bridget Kelly have new music coming out, but in the photo, Brooke is covering her tummy, so maybe it's true.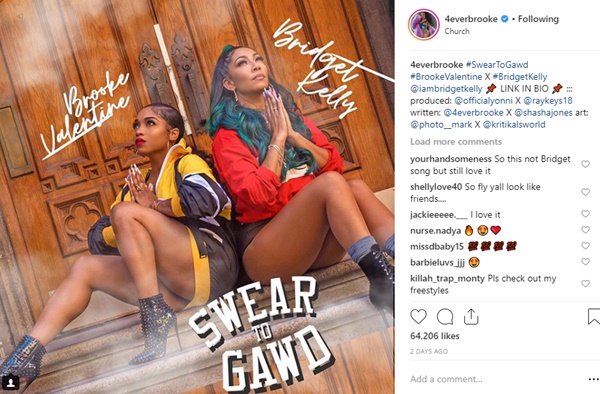 We can just hear Booby now, complaining that he's the one for her all next season. #SMH