Love & Hip Hop's Mendeecees Harris has been able to see his kids a few times since he started his 8-year stint in federal prison for drug trafficking.
The one thing that Mendeecees Harris has learned despite being behind bars is that "there's no excuse not to be a father. No matter your past mistakes." Read on to see the pictures and his words…
Love & Hip Hop's Yandy Smith has proven to be a ride of die fiance to Mendeecees Harris because while he is locked up, she is holding things down.
Mendeecees Harris, who made multiple appearances on earlier seasons of Love & Hip Hop with his significant other Yandy Smith remains behind bars until 2024.
Now, two years into his sentence, Mendeecees has shared a photo of himself alongside his eldest son, Mendeecees Jr. Mendeecees posted the photo with "Little Mendeecees" to celebrate his 13th birthday on October 8th.
"Little Mendeecees" is the son of Mendeecees and Samantha Wallace who appeared on the series only to create lots of drama. After he went to prison, Samantha made sure her voice was heard all season 7.
Mendeecees captioned the photo from a photo that was taken on June 17th:
Happy birthday My Little big man Lol I'm so proud of you and grateful for u understanding these circumstances and being forgiven.. love u #always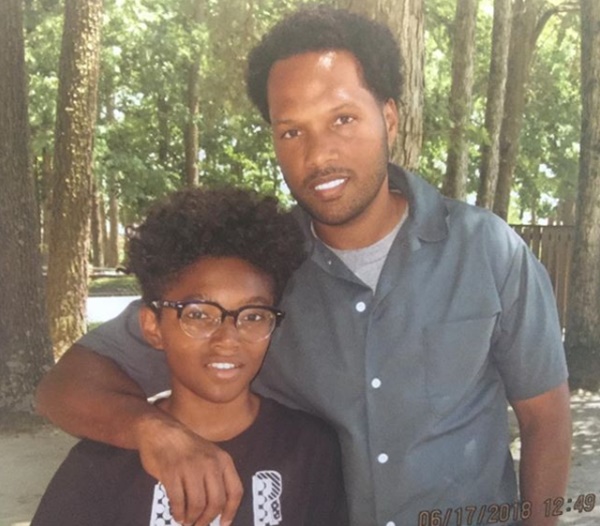 Earlier this year Mends had this to say about being a father and how he is reminded that his children love him despite his wrongs.
Harris writes:
I will never understand how my children still look at me like their Superman. The way they smile, run and jump on me when they see me never gets old. I've done a lot of things wrong in my past but I did 4 things right with no doubt in my mind. They pray for me, tell me all their school stories, still fear my discipline, yearn for my praise and still get scared at the "I'm going to tell your father threats". Lol. How am I so lucky. I have more pictures I've been keeping to my self and I've decided to start sending them to be posted to show you…there's no excuse not to be a father. No matter your past mistakes, your missed birthdays or Christmas', there's an emptiness only a daddy can fill. And every child has it. Never got to know my dad, met him 1 time before he died…didn't know I needed him until I looked in sons and daughter's eyes from here? Love You Mendeecees, Aasim, Omere, and Skylar.
He has roughly 5 years left on his sentence after already serving 15 months in jail prior to his sentencing. His appeal to reduce his prison sentence was shut down earlier this year.