By know, everyone woman who watches Love & Hip Hop Hollywood and New York have seen Safaree Samuels Anaconda.
All season of Love & Hip Hop Hollywood, the rumor is Lyrica Anderson and Safaree Samuels smashed.
Now its Jaquae's turn to get the ladies talking about his manhood.
We doubt anyone knew that love & Hip Hop 9 star Jaquae has a Black Mamba in his pants…
CelebNReality247.com was like damn for real son, it's like that? Hey, we are happy to announce that rapper Jaquae has enough to feed the needy.
Last season on Love & Hip Hop NY 8, Jaquae went through it with Sophia Body, and then dealt with Kiyanne and her anger issues.
These days the Harlem MC with plenty of Southern-style thanks to his South Carolina roots is showing everyone what he is working with.
Ladies if you ask us, Jaquae is that perfect hunk, he's rough, yet loving and he's got that Harlem swag that is a total turn on.
Not to mention he's been working out and getting his body muscled, and in the meat department, he's that right size. #SheReady
Weigh in and let us know what you think of this photo f Jaquea showing off his biceps and Black Mamba.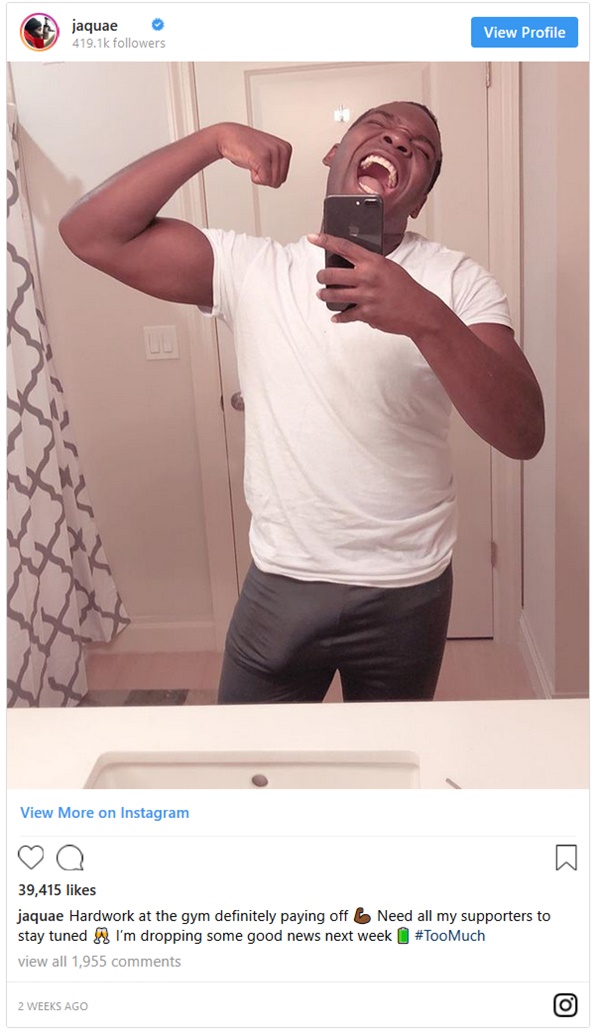 Hey, we wouldn't throw him out of bed, and for the record, we'd def go after Jaque over Safaree Samuels any day.
We wonder if the "Shake Sum" rapper will make a song about his eggplant?
Who would you Smash, and who would you Marry?