Jen Harley HIRES Big Guns To Battle Ronnie Ortiz-Magro!
It appears Jersey Shore Family Vacation Ronnie Ortiz-Magro may be heading for a bumpy battle in court against his baby mama Jen Harley. Read on…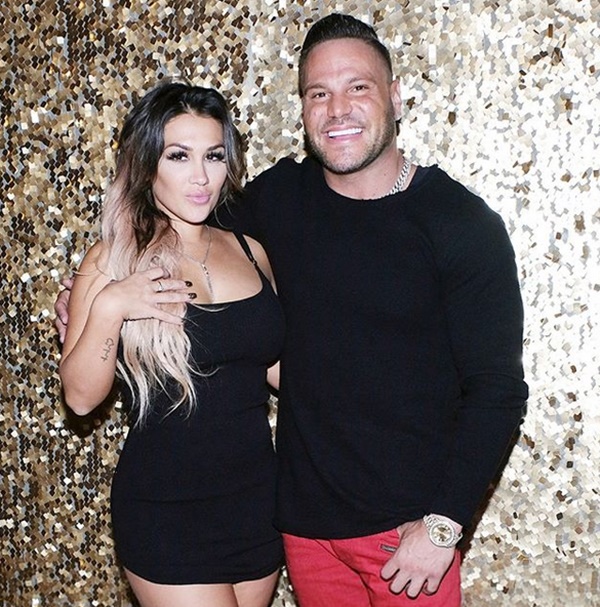 CelebNReality247.com reports that Ronnie Ortiz-Magro's baby mama, Jen Harley, has a powerful woman in her corner, attorney Lisa Bloom repping her.
As we previously reported, Ronnie Ortiz-Magro pled not guilty last month to a laundry list of misdemeanors stemming from an October incident with Jen and their 20-month daughter, Ariana, in L.A. He's facing 7 misdemeanors — domestic violence, child endangerment, brandishing a weapon, criminal threats, false imprisonment [of Jen] and 2 counts of resisting arrest.
Ronnie went on a tirade against Jen on Instagram last week, accusing her of abandoning their two-year-old-daughter.
Bloom took on Jen Harley as she readies to battle Ronnie Ortiz-Magro amid the tumultuous domestic violence case.
Lisa spoke with us Friday in L.A. after she and Jen attended a hearing in Ronnie's DV case. Not much happened in court. Except, Jen left the courthouse unnoticed, but Lisa made one thing clear, Jen is a VERY fit parent.
What Ronnie's attorney, Scott Leemon, has to say about Jen Harley hiring big guns Lisa Bloom.
Leemon says:
Our investigation has initially shown that there are clear errors and mistakes in the charging documents. Some of these errors have been discussed with the Deputy City Attorney, and after further investigation, we expect significant amendments to the charges.
He continues:
The only thing that is apparent at this time is that Ronnie is a great father and he anxiously awaits being able to spend time with his daughter. We are hoping that the reunion occurs soon.
Ronnie and Jen's next hearing is scheduled for February.