We have some exciting news, according to Chrissy Lampkin Instagram post, she hinted that her man Jim Jones said: "I'm ready too so let's make it official then."
After seven years of being engaged, rapper Jim Jones and reality star fiancé Chrissy Lampkin are finally getting married. Read on…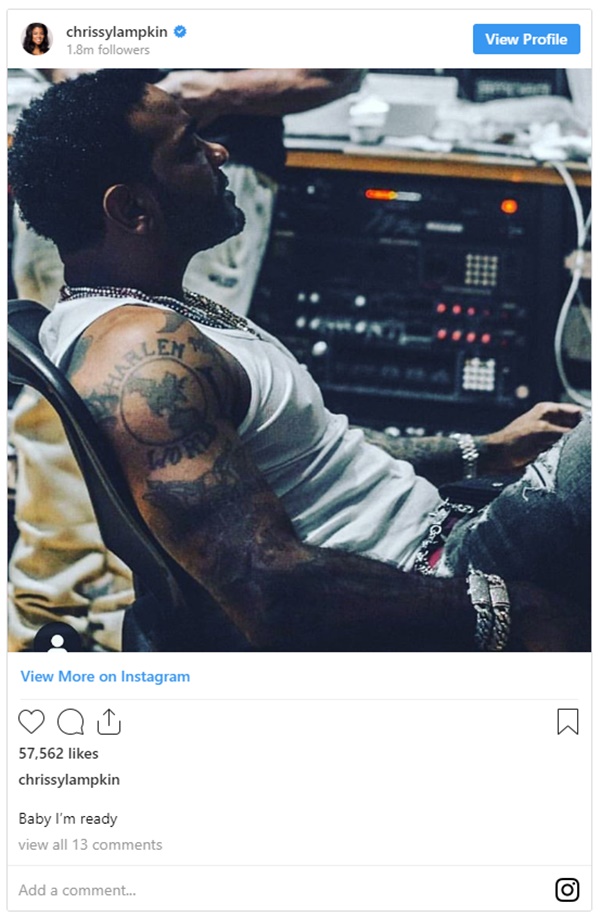 CelebNReality247.com reports Jim Jones fiancé Chrissy Lampkin posted that she and her man are ready to jump the broom.
It's been a long time in the making, but according to Chrissy Lampkin, they're finally getting married.
Chrissy and Jim Jones have been in a series of reality TV series about their relationship. From Love & Hip Hop to their spin-off series Chrissy & Mr. Jones, Jim and Chrissy: Vow or Never, and even Marriage Boot Camp: Reality Stars Family Edition.
Rapper Jim Jones and reality star fiancé Chrissy Lampkin are finally getting married, after being engaged for 7 years.
Chrissy, 48, revealed in a post on Instagram:
Baby, I'm ready.
Jim Jones replied
I'm ready too so let's make it official then [sic].
According to folks on social media, Chrissy and Jim are set to wed this fall. And the couple is working out a deal with VH1 so that they can get a wedding special out of it.
Chrissy first started dating Jim Jones in 2004 after meeting him in Miami. She was reportedly the source of Jim's falling out with Cam'ron and the first disbanding of the Diplomats in 2006. Since then, Jim and Cam have regrouped and put the past in the past.