Joseline Hernandez Beats Down Girl On 'Joseline's Cabaret'!
Former Love & Hip Hop Atlanta star Joseline Hernandez has a new series on Zeus and it's all about the strip club in Miami. Read on to see what Joseline Hernandez does on the new season of 'Joseline's Cabaret'…
CelebnReality247.com reports Life after Love & Hip Hop Atlanta has Joseline Hernandez back to what she does best, and that's a striptease show.
From telling Tamar Braxton to die to her new reality series, The Baddest Puta is not letting any grass grow under her feet.
Nope, Hernandez is in her second season of Joseline's Cabaret, but in season two she is NOT taking any backtalk from any of her girls.
The former Love & Hip Hop Atlanta star wrote and produces her new series, so she has everything on the line and she is NOT playing.
Off-camera, Hernandez, who also joined Love & Hip Hop Miami, is keeping things sexier than ever, with some spicy Instagram photos she posted.
Not only does she have a new series on the Zeuz Network, but she also has an OnlyFans page where heats things up like the photo below: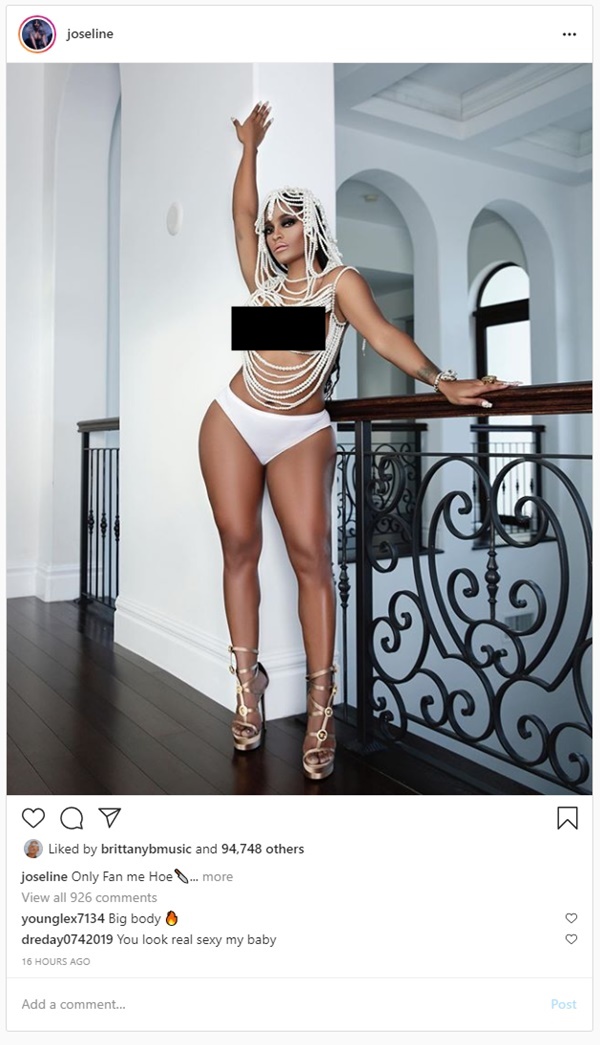 But Joseline is being the hustler she has always been, she is also trying to get her fans to pay her $1 to prove they love her.
Take a look at this post: