Once again, Joseline Hernandez is starting mess with Mimi Faust! Joseline was NEVER Mimi's friend, she only put up with Mimi for Steve J, but the love is gone from this Hip Hop!!!
Flip and get more as Joseline Hernandez Throws a Drink at Mimi Faust…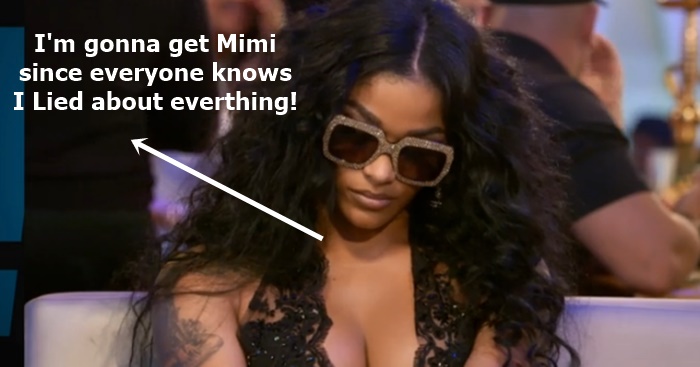 CelebNMusic247.com has this sneak peek you don't want to miss tonight since Joseline Hernandez and Mimi Faust go at it again, but this time Mimi didn't see it coming!
Like we said, the love has left the building because tonight on Love & Hip Hop Atlanta Joseline Hernandez is back to causing mess and stirring the pot. Thanks to Airane dumb @ss telling K. Michelle that she would like everyone to support her new music, Joseline shows up. Dawn is the one who dragged her out to the event, but like Rasheeda said, "She missed the listening part, and is only her to start problems."
As soon as Joseline shows up Betty Idol and D Smith remove themselves from the drama. Ms Idol say "watch out Kitty Kats there is mess coming."
As soon as D Smith and Betty exit, Joseline goes into Roni mode from Players Club!
Anyways, the ish is gets real at a club outing with all the ladies. The Puerto Rican Princess dismisses her frienemy Mimi as a "fake a– b—h" and gloats for stealing Mimi's "husband" and then returning him.
This ain't no Walmart?
Mimi isn't listening to any of the noise and is ready to bite back but not before Joseline hurls her drink at her.
Joseline is heard calling Mimi a "Nothing ass b-tch!"
Security throws out Joseline, but not before she tries to grab Mimi from behind.
What do you think about Hernandez this season? Has Joseline gone too far to get air time on Love & Hip Hop Atlanta season 5?
Weigh in and let us know.
Checkout an all new Love & Hip Hop Atlanta, Monday at 8/7c.