K Michelle is at it again when it comes to knocking her ex Mickey Memphitz Wright and Toya Wright who have been making headlines with their drama on "Marriage Boot Camp!!!"
Flip and get the hot tea spilling on K Michelle weighing in on Memphitz + Toya Wright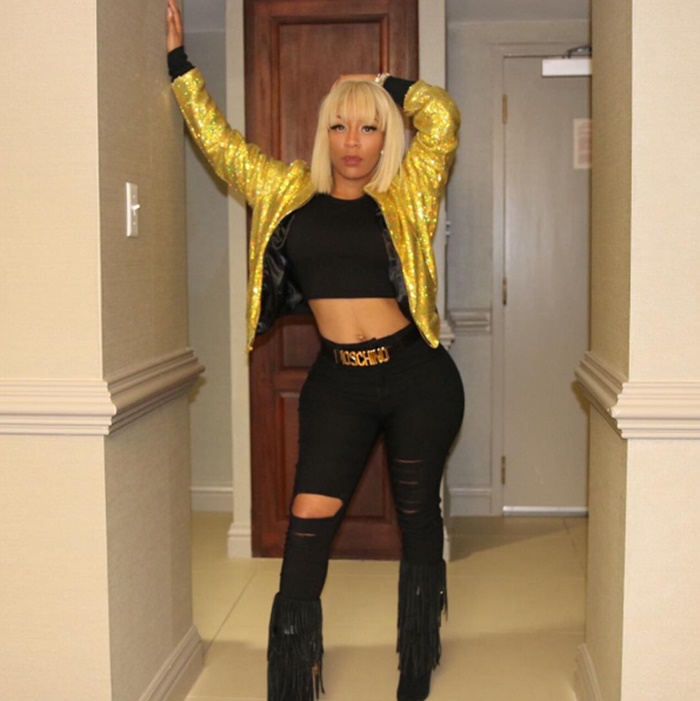 CelebNReality247.com has some hot tea to spill on K Michelle who is NOT biting her lips when it comes to her ex Memphitz and his soon to be ex wife Toya Wright.
Since Memphitz constantly going off on Toya in front of the cameras, folks have been waiting on K to give her two cents.
Well fans have gotten their wish because R&B singer/LHHATL5 star K Michelle tweeted a little shade after video of Memphitz going off on Toya went viral.
Of course, K denies being messy.
Gurl please!
Instead, she tells Paris Nicole she has nothing else to say about Toya and Memphitz:
"I don't really give a f*ck about any of it at this point. I gave so much about it for years, now it's like I been told y'all what it was. So now why do I have to continue?"

"Now you want to believe me. And it's like you're three years too late. You're too late.

"I just wish those two people nothing but the best because everybody is in pain in the situation."
Checkout the interview with K Michelle and Paris Nicole:
Don't expect to see K at the LHHATL 5 reunion because she realized the series was NOT the right choice. But she will be returning soon with K Michelle: My Life Season 3. She is also opening her first resturaunt on August 1, 2016.
For now checkout K Michelle – Ain't You video:
What do think about what K had to say about her ex abuser Memphitz doing the same thing to Toya Wright?
Photos: Instagram