The new season of Marriage Boot Camp: Reality stars is bringing in the three-ring circus and some Mob Wives action. In the new season, Karen Gravano Threatens To Cut Storm's D–k Off!!!
Get the tea on the flip about, Mob Wives Karen Gravano who Threatens To Cut Storm's D–k Off…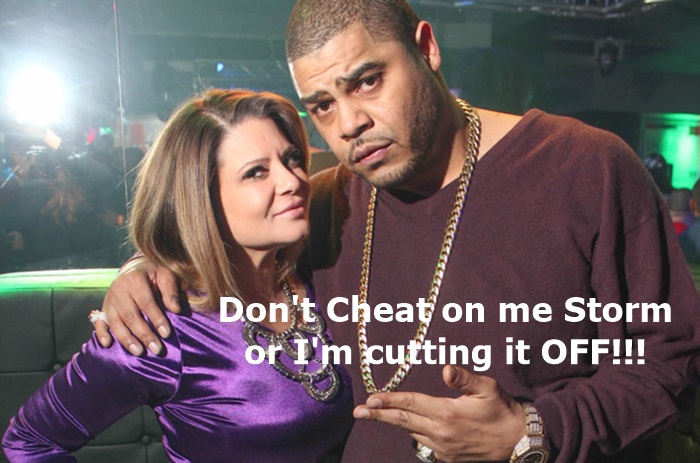 CelebNReality247.com has more news on WeTV's Marriage Boot Camp: Reality stars with the additions of Karen Gravano and her on-again, off-again boyfriend Storm.
Karen and Storm have been working on making their relationship work since Mob Wives ended. With Renee Graciano over on Big Brother UK and her new man, Karen Gravano is joining Marriage Boot Camp: Reality Stars.
What happened to the Mob Wives spin-off?
OMG, we want our Mob Wives back, but we guess this will do for now. Anyways, Karen Gravano promises to keep the Mob Wives spirit going in Boot Camp when she threatens Storm saying:
"I'd cut Storm's d–k off, if I found out he was cheating on me."
Obviously Karen took notes for Lorena Bobbitt, who cut off her mans dick back in the day. We wonder if she did, how would she serve it to him? On a silver platter with red wine or a Makers straight up for the pain?
Desert anyone? And yes men grab your joints, because Karen ain't playing…Oh how we love her for this.
Thoughts?
But wait there's more, the former Real Housewives of New Jersey trouble makers Amber Marchese and Jim Marchese are also joining Marriage Boot Camp: Reality Stars.
Of course Amber and Jim will most likely be judging and criticizing everyone else to take focus off their marital problems. Jim Marchese is always mouthing off about everyone like Joe Giudice and his former cast members on RHONJ, which got them BOOTED from the Bravo series. Jim is probably RHONJ's most hated cast member when you think about it. Maybe he can keep it going with Boot Camp and become their most hated cast member next to Tara Reid. She is the MOST entitled star with the most issues to date. Memphitz is nothing next to the Sharknado stars diva antics.
However, we bet Jim with give Tara a run for the title though. And we can't wait to see if Amber is going to only talk about her breast cancer again like on Housewives. We get it she's a survivor, but damn Amber maybe you should focus on your man and give hims some so he's NOT such a beaoch.
We know who wears the pants in their relationship. Jim is probably going to criticize Nikko and Margeaux Simms and her model girlfriend Merika Palmiste the most.
In the trailer Jim is heard yelling "oh Com'on" when he hears Margeaux Simms plea to want to be marriage with Nikko and Merika Palmiste.
Something tells us that Nikko and Margeaux are probably still smashing when she wants the real thing instead of latex. Which is probably one of the problems in the "throuple."