Did hell freeze over? No Kendall Jenner just decided that she NEEDED to have a social detox, so she shut down her Instagram?!?
The only level minded Kardashian sister, Kendall Jenner reveals all on the flip…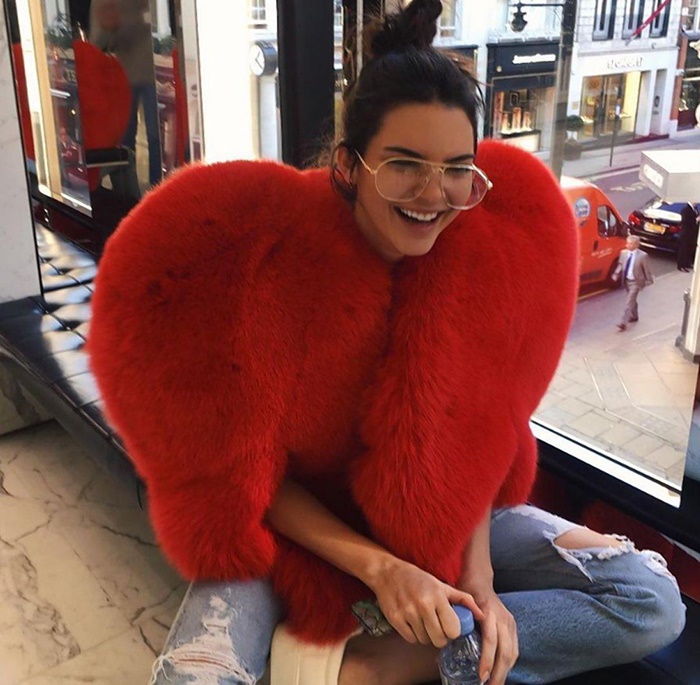 CelebNReality247.com has the dish from the 21-year-old model, who sparked concern among her fans when her photo-sharing page suddenly disappeared without warning.
Oh No, what to do??? Move on…
Kendall felt she became "too dependent" on the selfie site, so she took it out of her life. Oh, if only the rest of the Kardashians would follow suit. Anyways, Kendall insists there was nothing sinister in her decision, but she just felt like she needed a "detox."
The 'Keeping Up With the Kardashians' star told Ellen:
"I just wanted to detox. I just wanted a little bit of a break. I'm always on it. I would wake up in the morning and look at it first thing. I would go to bed and it was the last thing I would look at. I felt a little too dependent on it."
Jenner added:
"It's so crazy to me that it even became huge news like that. Like, I have no idea how that [happened]]. I mean, like, I guess I didn't expect it. I also took my Twitter off my phone. Like, I didn't delete my Twitter entirely, but I took the app off my phone, so I had no idea anyone was even talking about it. I honestly didn't even think anyone would care."
She goes on to say:
"My friends kept texting me and my family members and I was like, 'How does everyone know?' And they kept sending me links to, like, CNN and all these things and I was like, 'Why is this even that big of a deal?' It's so crazy."
Kendall admits this is only a detox, NOT a permanent departure from IG.
She concluded:
"I'll be back. I'll come back. It's been two days!. Withdrawals are starting to occur."
Yeah. Thoughts?