Is Kanye West in the sunken place? Well if you ask his wife Kim Kardashian-West, she is CLAPPING BACK calling the claims "f–king dumb."
Kim Kardashian-West states that she is NOT Kanye West hostage like Rose Armitage and her family. Read on…
Since Jordan Peele's Oscar winning movie "Get Out" was released last year, Keeping Up with The Kardashians fans have compared Kanye to Daniel Kaluuya's character, Chris Washington.
Fans have joked that Kim and her momager, Kris Jenner have been hypnotizing their men like the mom in Get Out, putting black men in the "sunken place."
Kim has set the record straight in a new video for Elle magazine.
She quickly said:
"Another dumb Kanye f–king 'Get Out' reference … It's like people are so f–king dumb and stupid."
Over the last year KUWTK fans have taken to Twitter saying that Kanye West is in the sunken place.
One person wrote:
"Kanye West is officially in a sunken place. #FreeKanye."
Another said:
"I love the Old Kanye, never giving up. He'll get out of the sunken place, as the story goes."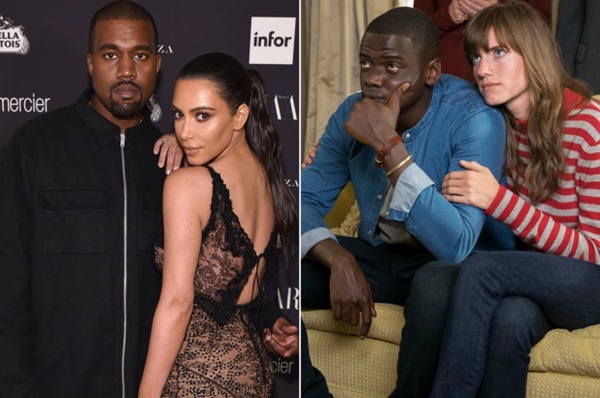 Kim recalls how Kanye influences her fashion and style.
She added:
"Kanye sent me an email to not wear huge sunglasses anymore and what he does is he'll just send me amazing mood boards and great references of smaller glasses."