Rumors are swirling that Love & Hip Hop couple Joe Budden + Cyn Santana pre-marital problem have just become overwhelming.
Word is, Joe Budden and his fiance/baby's mother Cyn Santana have separated. Continue on for more on Joe Budden + Cyn Santana break up…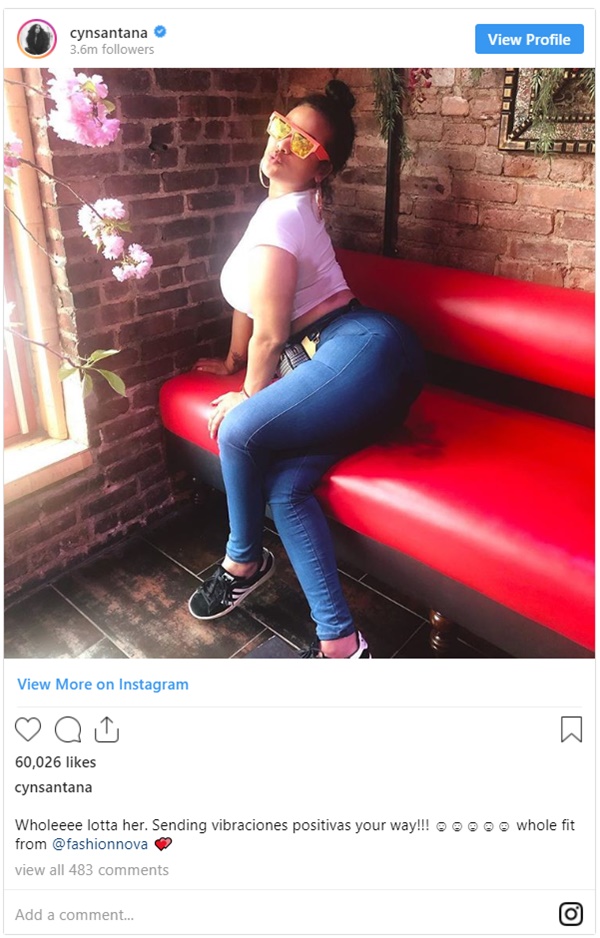 CelebNReality247.com reports that Joe Budden + Cyn Santana have split and called off their wedding, according to multiple reliable sources.
Could the news of Joe Budden + Cyn Santana Break up be true?
If you recall, Joe Budden + Cyn Santana had a tumultuous relationship which played out over this past season of Love & Hip Hop New York.
On top of that, Joe unfollowed Cyn late yesterday, and Cyn returned the favor, by unfollowing Joe. Here's a receipt:
Cyn then went through all her Instagram photos and removed all traces of Joe from her page. In addition to unfollowing Joe, she has changed her last name from Cyn Budden back to Cyn Santana.
Sources claim these are the reasons why Joe and Cyn split:
In her most recent photo, she was sitting on a red sofa looking sexy without her engagement ring. One person asked What joe do? No pics" and someone responded to the poster by replying @joso_stayfly right! She even took 'Budden' off her name ?."

Joe was being asked similar questions by fans over at his IG page after he posted earlier in the day speaking in front of a theater where a fan asked "What you do to Cyn? ?"
Another fan chimed in asking "What the f**k did you do now Joseph?" He still has pics of Cyn on his page, including the one from Dec. 18, when he dropped down on one knee and proposed to her onstage during a live podcast.
We don't know how true any of the news is about their break up, just last week Joe was overwhelmed by the Giants 6th pick during the NFL draft while his son runs around and his fiance Cyn Santana is heard laughing while filming her man.
Take a look: