LHHH's Ray J and Princess Love Reconcile
We all knew that this was going to happen. After all the divorce RUMORS which we knew were bogus, Ray J and Princess Love are back together!
All last week Princess Love looked utterly foolish complaining about her husband Ray J allegedly "abandoning" her in Las Vegas because they've worked it out. Read on…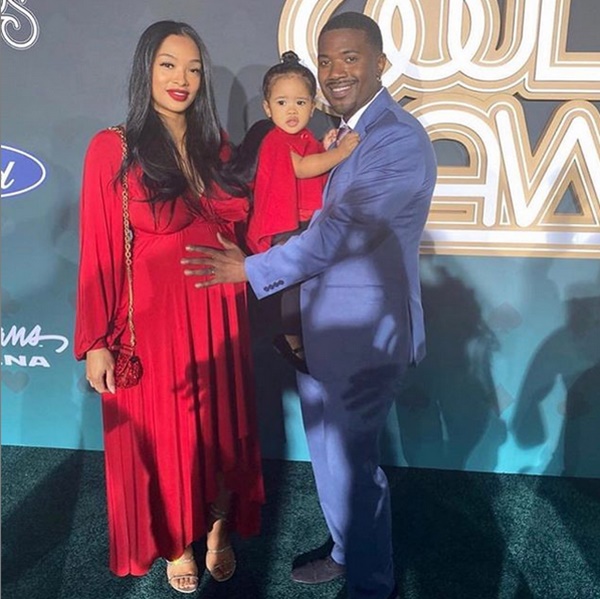 CelebNReality247.com can confirm that she's now backed down from her divorce ultimatum, and is working things out with her husband.
Last week Ray J said that love was lost with Princess Love after she BLASTED him online. She never stopped cmplaining nor did she listen to her castmates.
Now we can confirm that Ray J and Princess have spoken and are "working things out."
A person close to Ray J reveals:
Ray J's mother Sonja is the one who got him to come to his senses. She reached out to [Princess] mother] and the two mothers stepped in to stop the nonsense.
Thank you, Mrs. Norwood, for putting your foot down and setting Princess and Ray J straight!
The insider said:
Ray J was not treating Princess right, his mama had to come and set him straight. But Princess wasn't right either, their business didn't need to be on social media.
According to our snitch, Ray and Princess' mother brokered a phone call between Ray J and Princess, and now the married couple are trying to work out their differences.
The insider also said:
Ray J apologized, and he's begging her to get the family back together.
Yay, the fight was stupid, but we don't know how long this will last since Ray tends to be self-absorbed and childish – And Princess is NEEDY and not to mention childish.
The one thing they have in common is childish, so that's a start.
Are you happy that Ray J and Princess Love Reconcile?