This season of Love And Hip Hop Hollywood has been about Fizz and Apryl Jones secretly dating and now that she can't stop talking about how good the D is, more people are weighing in.
Earlier this year, Moniece Slaughter dropped the scoop that Fizz and Apryl Jones were in a relationship, but it appears they were trying to keep it hush for reality TV purposes. Now that their relationship not "friendship" has played out for the camera Apryl is boasting on Fizz' D. Read on to see the latest from Lil Fizz and Joe Budden…
CelebNReality247.com already told you that Apryl Jones took to Instalive to boast about Fizz being bigger and better in bed than her ex Omarion, but was it necessary?
If you recall, Apryl and Fizz were PISSED with Moniece Slaughter for spilling the tea early so the clapped back at her and accused her of lying.
Guess what, Moniece Slaughter is NOT a person who lies about shhh when she is spilling dirt!
Now that Apryl has made herself look like a pass around chick and THOTTIE of the year on social media many began to shift their focus to Omarion.
Lots of people have been debating the topic on social media. While there are some who support the pairing, others feel like it's messy. And they can't help but think Fizz and Apryl crossed the line. Especially since Fizz and Omarion grew up together as they were both members of B2K.
Love And Hip Hop New York star Joe Budden weighed in on Twitter saying that he feels the relationship is foul. He also gave props to O for NOT kicking Fizz' @ss!

Well, Fizz didn't like Joe's comment. So he clapped back and accused Joe of "clout chasing."

That is when Joe's rumored girlfriend Shadée Monique decided to FIRE SHOTS at Fizz: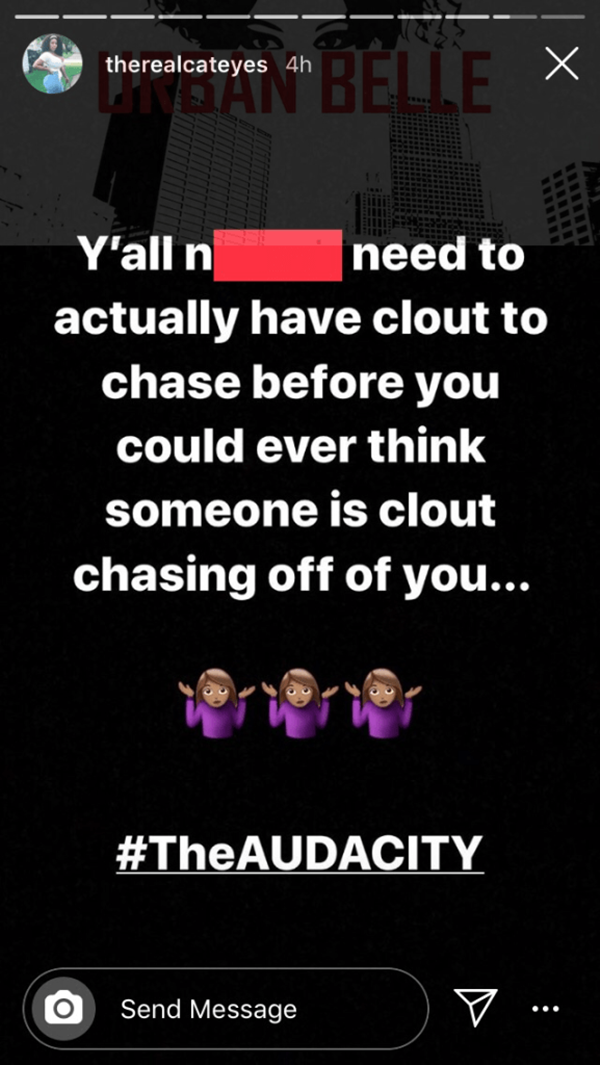 Meanwhile, Omarion is doing what he always does and that is show off his body and talk about keeping his body tight: