Love Island USA: Meet Chazz Bryant + Joel Bierwert + Chad Robinson!
This season heated the villa with three tasty hunks that had every ones mouth watering…Chazz Bryant + Joel Bierwert + Chad Robinson…
Let CelebnReality247.com introduce you to three Love Island USA hunks that heated up season four in the villa starting off with Chazz Bryant + Joel Bierwert + Chad Robinson.
Chazz Bryant:
View this post on Instagram
21-year-old Chazz is currently single and ready to find love. He is among the single youngsters looking for love in the Love Island USA 2022 villa in Santa Barbara, California. Chazz, 21 is an Islander on the 4th season of the Peacock reality dating show, Love Island USA. He was announced as an Islander on July 24, 2022. He also announced that he will be on the show via his Instagram, writing, "THE WORD IS OUT!
The New Jersey native tested the Love Island USA waters, but never found a right fit. He started off being there for Serenity, but he felt the response lacked so he moved on and on and on and on until he was voted out of the villa.
Chazz ended up being voted off with Bella. 
View this post on Instagram
Joel Bierwert:
View this post on Instagram
The 27-year-old is working for his family business and resides in Maine. He competes as a body builder for the NPC Men's Physique and he has been working as a welder and fabricator at Salmon Studios. The 5′ 11″ Love Island USA hunk is dating to marry. That is the goal and this season nothing worked out in the house except for Bella, but she got voted off the island.
He has been dating Bella since he left a couple weeks later. Joel even posted this earlier today saying he and Bella had unfinished business.
View this post on Instagram
Chad Robinson: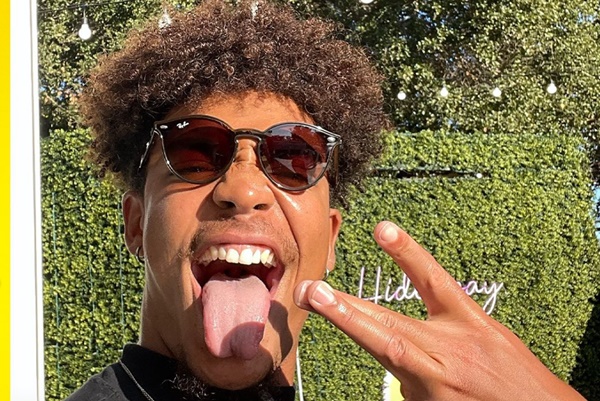 The 23-year-old hails from Michigan (he was born in Clarkson, but he currently resides in Kalamazoo).
He also attended college in his home state. Chad graduated from Western Michigan University, where he obtained a degree in Communication. He also minored in Mathematics.
His Michigan roots explain some of his connection to Phoebe, who is currently a student at the University of Michigan.
Near the end of season four Chad found his match with Phoebe who has been receiving death threats since leaving the Peacock dating series.
View this post on Instagram
Photos Instagram