Marc Daly Drags Ex Kenya Moore Back to Court!
Real Housewives of Atlanta star Kenya Moore's estranged husband Marc Daly wants reality star to pay his legal fees. Marc is accusing Kenya of dragging out their divorce proceedings…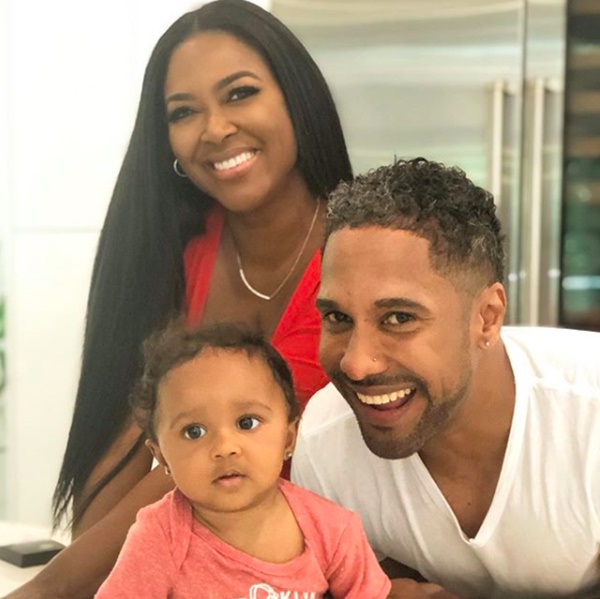 CelebnReality247.com reports that the divorce saga between Kenya Moore and her soon-to-be ex-husband Marc Daly lives to see another day.
According to reports, Marc Daly is accusing "Real Housewives of Atlanta" star Kenya Moore of dragging her feet in their divorce proceedings and refusing to turn over crucial documents. As previously reported, after 4 years of marriage and having one child together, Kenya Moore filed for divorce from Marc Daly in August 2021.
Since then, the former love birds have been battling it out in court over their custody agreement, finances, and living arrangements. Recently Daly filed a new motion against his estranged wife seemingly blaming the reality star for the drawn-out divorce.
According to Radar Online, Daly claims Moore took months to turn over her financial documents and failed to submit a proposed child support worksheet. In addition to that, he says that Moore is refusing to answer basic questions. Daly argues that Moore's actions have dragged out their divorce proceedings and he is now asking the court to make her responsible for paying off his legal bills associated with this dispute.
Reportedly, Moore has denied Daly's claims that she is prolonging their official separation. She is asking for her legal bills to be covered and for the motion to be denied. Also, Moore is once again pleading for Daly's court filings to be sealed. Her lawyer previously explained that the former Miss USA titleholder is a high-profile celebrity,
who has a vested and heightened interest in keeping her private life from becoming public. Due to her public persona, the Petitioner's life, safety, and privacy interests are generally the subject of media outlets and as such.
A judge has yet to rule.
During an episode of "The Real Housewives Ultimate Girls Trip," Kenya Moore became very emotional while reflecting on her past relationship with Marc Daly. While crying she can be heard saying,
I'm in the middle of this divorce and just want it to be over.
View this post on Instagram