Love & Hip Hop Hollywood star, Masika Kalysha Bares It All with New Baby Bump pics to chronicle her Pregnancy after being seeded by Platinum selling rapper Fetty Wap!!!
It's rumored that  Masika Kalysha, who left after season one of Love & Hip Hop Hollywood is making her way back to the Hip Hop soap opera with a new man and new story line…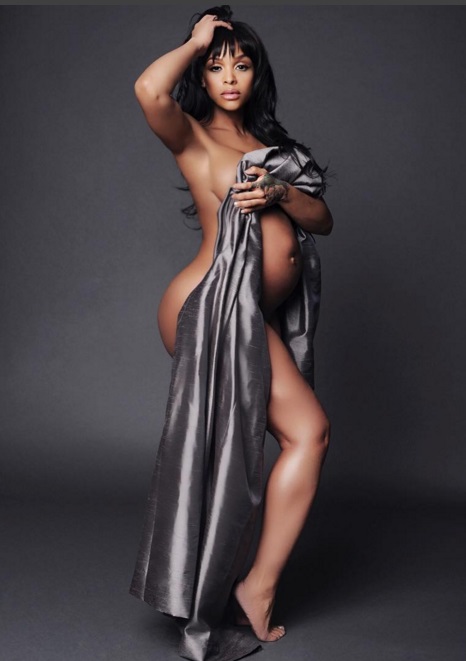 Masika Kalysha is no longer with her baby daddy Fetty Wap, but she is with a new guy, who reportedly has no love for Fetty. She has been taking photos to remember her body at each month!
Masika's pregnancy has been thoroughly documented in the media from trouble between her and the baby's father Fetty Wap to proving the haters wrong and preparing to welcome their princess any day now.  The nine month pregnant reality TV star/singer can be seen serving pregnancy slay pics on her Instagram. At the seven month mark, Kalysha took to Instagram posting the photo above.
The former Love & Hip Hop Hollywood star even captioned her latest photoshoot, writing:
"#9monthsPhoto: @marcklasfeld make up @superdupermaxi hair @nikkiparisi #fettybump"
Masika Kalysha previously wrote for the pic above:
"7 months…
Image: @kincordell
Hair and make up @dsalterbeauty
Article @usweekly"
If it is true that she is returning to Love & Hip Hop Hollywood, then it will be interesting to see the return of Masika Kalysha on LHHH 3.   She left feuding with Nikki Mudarris, after she was caught messing with her man Molly Mall. But Maiska's antics didn't stop there, she ruffled Hazel E's feathers when she went behind her back and started sleeping with Yung Berg.
Karma got Masika in the end, since she and Berg ended up in a hotel brawl leaving her battered woman.
Fast forward to last year, Masika was spotted dating Fetty Wap, who she got pregnant by. At first Fetty denied that the baby was his, saying Kalysha singled him out because of his fame.
He said:
"I wasn't just no random dude in the club. You know what I'm saying'? She knew I was gon' be there…Congratulations to her and whoever is the [father]."
However, in January Masika weighed in on getting knocked up by Wap revealing that the rapper is already a father of two, a son named Aydin, 4, (with ex-girlfriend Ariel Reese) and daughter Zaviera, 9 months (with ex-girlfriend Lezhae Zeona).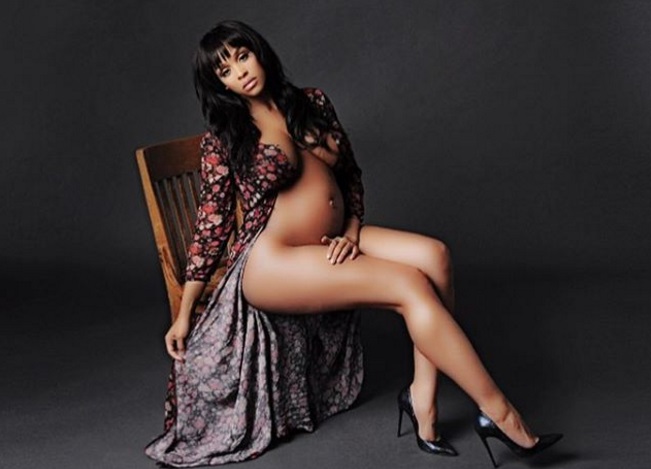 She recalled to US Weekly:
"I tried to demand him taking a paternity test…He doesn't want to take one. I asked him seven times, 'Will you just volunteer and do it?' He refuses."

"He's only said, 'I'll see you at the hospital. See you when our baby's here.'"
[rpi]
On meeting Fetty and working on their collaboration, Masika says:
"We just had great musical chemistry together…If it weren't for that connection, me, personally, I wouldn't have entertained the idea of dating. Basically we're talking every day, every five seconds."
Apparently their relationship was going so well, in fact, the pair went house hunting together in Hollywood Hills, until things took a very different turn when Kalysha went to get her breast implants removed and found out she was pregnant. She says that when she broke the news to Fetty, he told her:
"'Well, I don't really want to have another kid right now.'"
Wow, it's all good till the woman gets pregnant!
In February, Fetty finally came to terms apologizing to Masika was to be his third baby mama for his third child, a little girl due around April 9th, 2016.
Thoughts?
Here are more photos of  Masika Kalysha baby bump below: