Matt Jordan truly loves Kenya Moore, but Matt defends his Queen,Kenya Moore. Despite Jordan's accusations that Kenya used him for Story line purposes, he is standing by her side!!!
It appears that the incident was filmed 15 weeks ago, so fans will be witnessing it soon on Real Housewives of Atlanta 9 shortly. Find out what Matt Jordan is saying about the incident…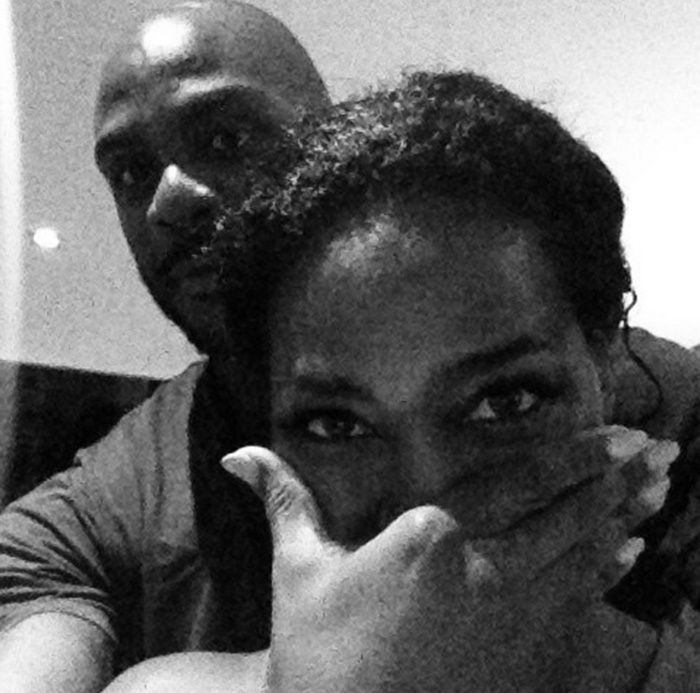 CelebNReality247.com has the inside track since Matt Jordan is speaking about the incident where he kicks in Kenya's garage door at Moore Manor.
We all saw that Matt Jordan and Kenya Moore have decided to give their relationship another try despite the outburst at a hotel. Kenya Moore says that she loves Matt and he's worth trying. The only problem is in RHOATL Matt and Kenya have another run-in. Apparently it all ties to Kenya using him for story line purposes, which would make him the third man she had on the show. The first two guys were allegedly paid by Moore to play boyfriend.
Matt Jordan pleads his case, saying that people NEED to know his side of the story. He feels that he needs to do some damage control:
"Listen closely. I'm upset with my queen [Kenya Moore] right now. Once again the message does not seem to be getting through too many of you. This in no way was open season on Kenya Moore, as I stated before I chose to use my platform to express my opinions. Before I am viewed in a different way on television. (Damage control). As I awoke this morning I see people calling her whores and a bunch of mean things…"
He goes on to say this about Kenya. Matt admits that Kenya saved his life and he want Real Housewives fans to know the truth.
He writes:
"…She made a mistake as we all have. Trust me if she had no real intention for me she could have turned her back a long time ago with the amount of mistakes that I have made. This lady has seriously saved my life at least three times that I can count in the last two years. Things that right now I'm too embarrassed to even talk about but trust me this lady has jumped on grenades for my small life!!"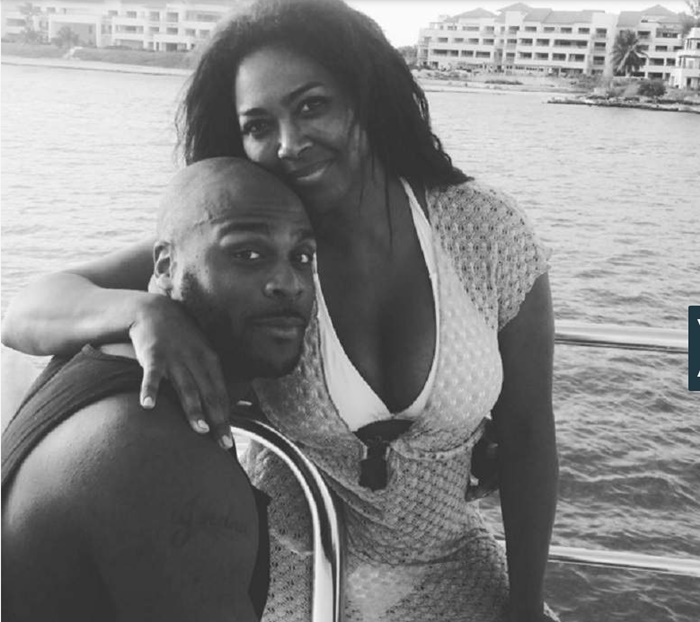 Matt continues to defend Kenya even after he realized that Kenya used their relationship drama for a story line on season 9 of the Housewives. Despite the claims, he feels that Kenya is a loyal girlfriend. He is still by her side and willing to work things out.
On WWHL, Kenya stated that she and Matt are NOT living together, but they're still involved. Kenya also revealed that she doesn't not want to got back to the dating pool. She is willing to stand by her man. Unless he does something so extreme that she will NEED to move on.
Do you think Kenya is settling for Matt? Or does she like having a 29-year-old stud in her life? Cynthia said it best. Both of them are high drama, and they suit each other. Do you agree?