Now that season 8 of Real Housewives of Atlanta is over, Bravo is back to work and word is, NeNe Leakes Offered Millions To Return To Real Housewives!!!
Find out the talk on the flip…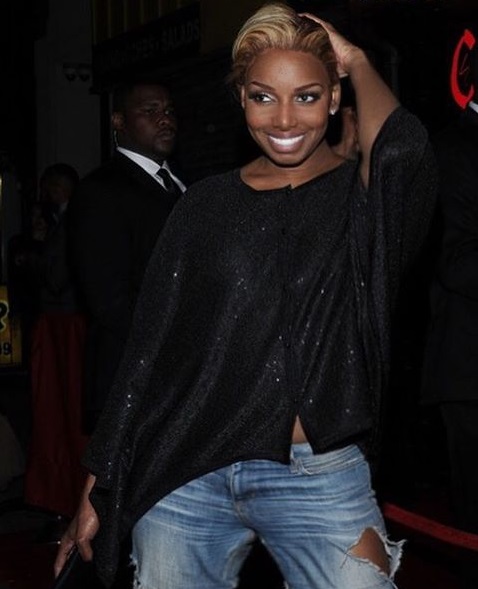 The past season was pretty boring on a scale of 1 to 10, coming in at a 3 for us. Kenya Moore may have stepped up her drama, but her constant attacks on the talented Kim Fields started to bore us so we turned the channel.
Sorry Bravo, Kenya and Kim feuds were tiresome for CelebNReality247.com this season. We want NeNe Leakes back and apparently so does Andy Cohen and the producers of the show.
The vehicle was based around NeNe Leakes from the start, so without her there, the show is rather Plane Jane. This past season of Real Housewives of Atlanta was missing the one element Kenya Moore cannot achieve and that's the "HBIC" slot, and the low ratings proved it!
RHOA Season 8 was a total snooze fest but sources say, Bravo execs want to make sure Nene is a part of the show due to their new casting not panning out this season.
[rpi]
If you forgot, back in June 2015, NeNe Leakes announced her departure from RHOA after seven seasons to People magazine. It was a longtime coming from Leakes, and we think Bravo feared the worse.
"This was definitely a hard decision for me. But my contract is up and I just think this is the right time. This is my opportunity to spread my wings and do different things."
Shortly after, RadarOnline reported the true reason behind NeNe's exit. Bravo cut her $1 million salary in half.
With NeNe gone, the drama from season 8 hasn't lived up to what Mrs. Leakes brought to the table. Bravo believes she is the the number one reason viewers tune in weekly.
Ding ding ding, somebody give them a prize!
An insider explained to RadarOnline:
"NeNe is always a ratings plus for the show…And the producers want to make sure the show stays strong. The reason it stays strong is NeNe, so they're throwing money at her."
Now Nene can grab another $500k raise just to throw shade at her co-stars has got to be worth it!
What do you think? Should NeNe come back and be on the attack?