NeNe Leakes 'Very Happy" With New Boyfriend Nyonisela Sioh!
NeNe Leakes appears to be "very happy" in her new relationship…She shocked everyone after it was revealed that she already started dating Nyonisela Sioh just 3-months after Gregg Leakes passed away…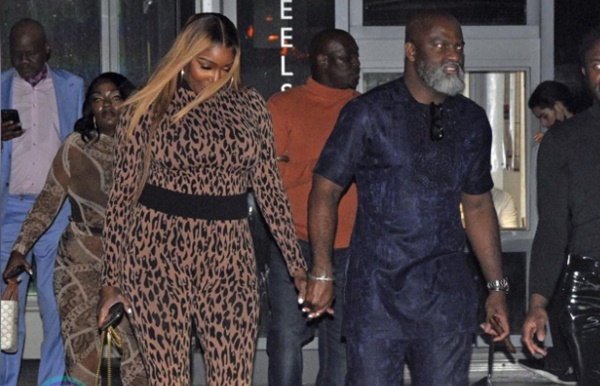 CelebnReality247.com reports that NeNe Leakes, 54, recently made headlines after news broke that she was in a relationship with designer Nyonisela Sioh.
The 'RHOA' alum initially married her late husband Gregg Leakes in 2011. In 2018 Gregg Leakes was diagnosed with colon cancer. Sadly, after working very hard to beat the illness, cancer returned again this past June and Gregg Leakes passed away a few months later in September.
She can't stop smiling around Nyonisela. It's still very new but she's almost like a teenager with him, just light and giggly and feeling those new relationship butterflies.
The insider continued:
It was obviously very hard for NeNe after Gregg's death, but she had been his caretaker for so long, she really lost what it was like to have a partner who prioritizes you. Nyonisela treats her like a queen. He's constantly fawning over her, showering her with compliments and putting her needs first. She couldn't have found a better guy to be with after her loss.
They added that NeNe is:
very happy right now.
In addition to that, the source revealed that NeNe and Nyonisela Sioh met through their mutual friend Peter Thomas, who was once featured on 'RHOA.'
Nyonisela and NeNe must really enjoy each other's company. The reality star recently shared via her Instagram stories pictures showing they were together as they celebrated Nyonisela's birthday!
Nyonisela definitely seemed to be surrounded by loved ones at his intimate birthday dinner.