"Love And Hip Hop Hollywood" star Apryl Jones and Fizz have been in the headlines plenty and the couple has been receiving a lot of backlash for dating considering their connection to Omarion.
Now, Omarion's mom has something to say about his ex and baby momma Apryl Jones. Read on since Omarion's mother  Leslie thoughts about Apryl Jones are valid…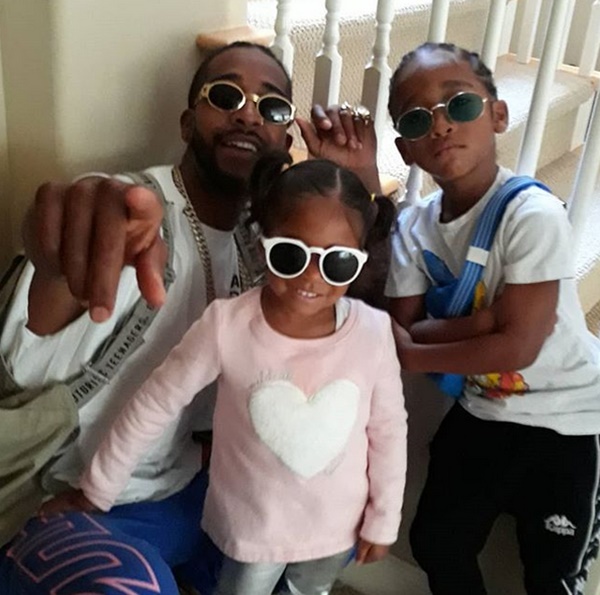 CelebNReality247.com has the latest on Apryl Jones who has struggled with her relationship with Omarion's mother Leslie.
If you recall, Omarion's mother Leslie Burrel questioned Apryl's intentions during season one of Love And Hip Hop Hollywood.
Omarion wanted Leslie to work things out with Apryl since she was pregnant with their first child. Well, it seems that it NEVER worked out so Leslie didn't have to worry about getting along with Apryl anymore.
Fast forward to now, Apryl is dating Fizz and Omarion claims he is cool that they're happy he just wants the two of them to keep his name out of their narrative on Love And Hip Hop Hollywood.
With that said, it also appears that Love And Hip Hop Hollywood fans are now feeling that O's mom Leslie's feelings about Apryl were spot on.
Now that Omarion has broken his silence, some people are wondering how his mother Leslie feels. Judging by a comment Leslie liked on Instagram, fans probably feel her like on Instagram proves that her original thoughts about Apryl's loyalty was actually valid.
Do you agree with Omarion's mother original thoughts on Apryl Jones being valid?