Peter Thomas gave his new girlfriend Toni Scott a lavish celebration for her birthday, but the couples online love PDA was trolled by Real Housewives of Atlanta fans comparing her to his ex Cynthia Bailey.
Instead of enjoying she and Peter Thomas display of love online, Toni Scott found herself defending against unsolicited comparisons to his ex wife Cynthia Bailey. Read on…
View this post on Instagram
CelebNReality247.com has the latest coming from former Real Housewives of Atlanta Husband Peter Thomas who has been sharing footage from the days-long bash on his Instagram page throughout the week.
On Tuesday, he posted a loving photo of  Peter Thomas embracing his new love Toni Scott, going in for a smooch as the two cozied up inside a yacht along South Point, Miami Beach.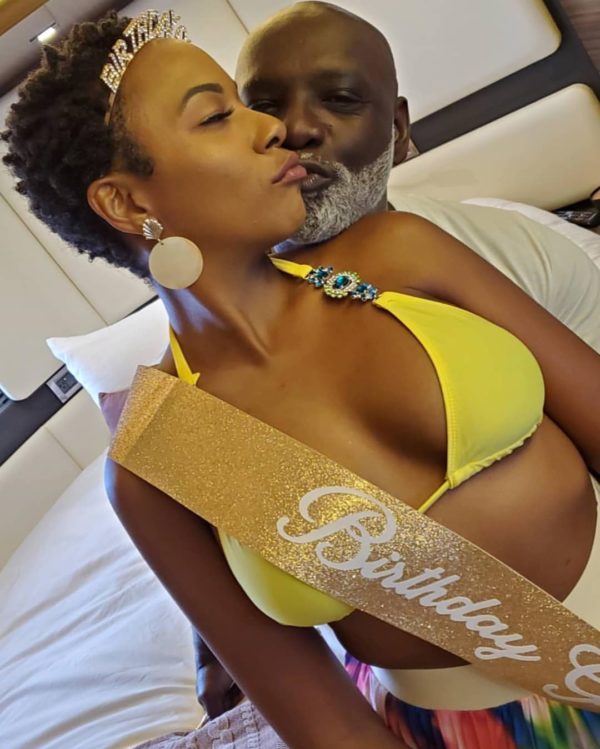 Thomas captioned the image:
Life is short, live your best everyday ???? happy birthday @iloveyoutoni @sportsoneclt @cluboneclt @baronemiamibeach #yatchlife??
Initially, the comments were generally kind towards his new girlfriend Toni Scott:
Happy birthday to our natural beauty @toni??????

She's beautiful!! Natural beauty! May God continue to bless you and your lady!?
But the nice comments were short-lived and it became a bash Scott session:
One commenter sounded off saying:
How old is your daughter today?
And that is when Toni Clapped Back with:
Older than you except I just look younger.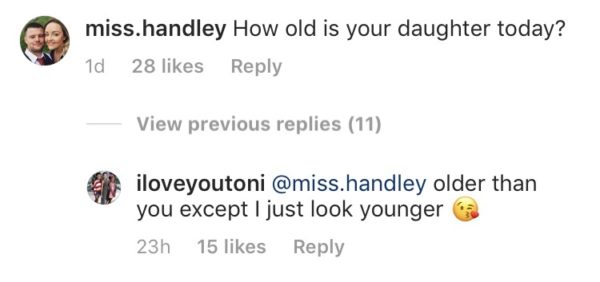 The haters didn't stop there, on noL:
Another remarked that the single mom "Far from Cynthia Bailey but bro if she got that? and you happy I'm dammed show which ya."
Scott hit back saying:
Another non-masculine man comparing two women yet has a miss piggy on his arm ?????.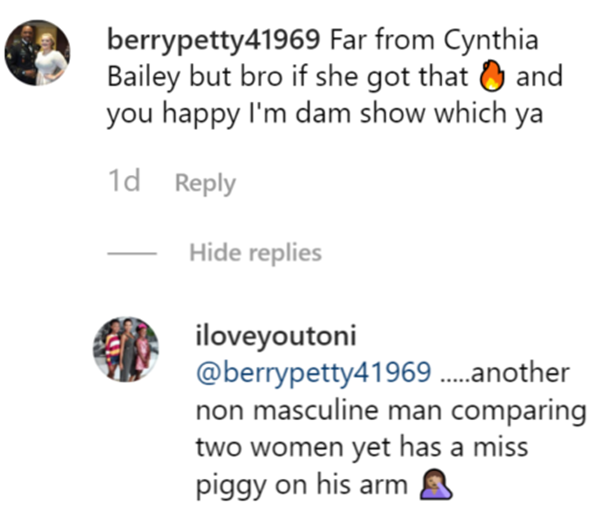 However, the biggest clap back came when one user decided to really diss Scott.
Come on peter you can do better than that !! Especially after Cynthia such a true lady ! Settle down with a special lady not just eye candy ! Check out Sinbag the comedian getting old Video and you will understand!! Love you man ! Continue success!
Then Scott said:
Your focus should be your face matching your body before judging a woman you don't know. that is not a masculine trait…I will keep you in my prayers though???

It appears this is the first time Scott has stepped up to defend herself against naysayers.