Let's be real for a minute, there are some people on social media with too much time on their hands when it comes to Pooh Hicks.
Now, Pooh Hicks is the newest guest to join the Love & Hip Hop Atlanta family, but she is there for one thing and one thing only, and that is to stir the pot with Karlie Redd. Read on to see why Pooh is giving Karlie a storyline this season…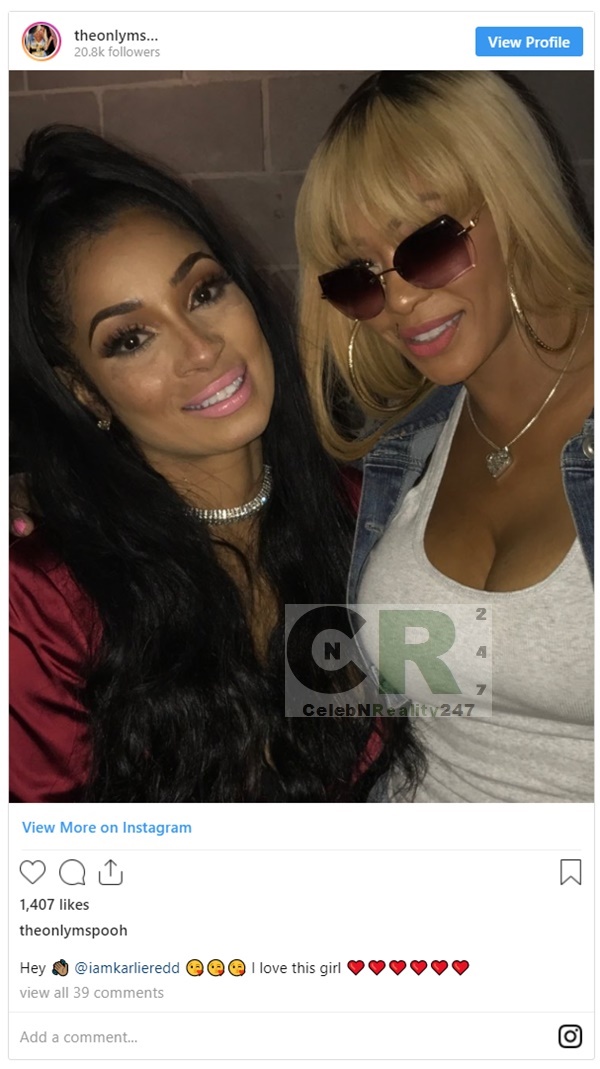 CelebNReality247.com has been longtime supporters of the Love & Hip Hop franchise, so we gonna give it to you on the real, Pooh Hicks was a strategic addition to Karlie Redd on the show.
Why Pooh Hicks was added to Karlie Redd storyline.
Every season, Karlie Redd has brought on a new love interest, the story plays out the same and in the end, she is back on the market looking for some new meat.
Karlie has been around the block, she's strong, independent, and driven, but when it comes to men, she's a mess. The reason why is that she has a bunch of baggage she NEEDS to throw away. So what if Lyfe Jennings didn't work out, Who cares that Yung Joc was an EPIC FAIL, or that Sean Garrett was more of a man's man, or Ceaser Emmanuel was short-lived.
All those relationships seemed forced except for Joc because on the real, Karlie and Joc have that freak chemistry. We get we have some Joc's in our live too, and girl, they good for one thing and it's about 45 minutes to a couple of hours 3-4 times a week and then it's back to busy.
Pooh Hicks is a new twist in the Karlie Redd storyline, she needed something new, but come'on everyone has a past and a real freak know, there probably was something going on back in the day.
Karlie and Pooh have been friends for a long time. Plus, Pooh Hicks has been connected to the Love & Hip Hop family for many years, she just hasn't been on the show until now.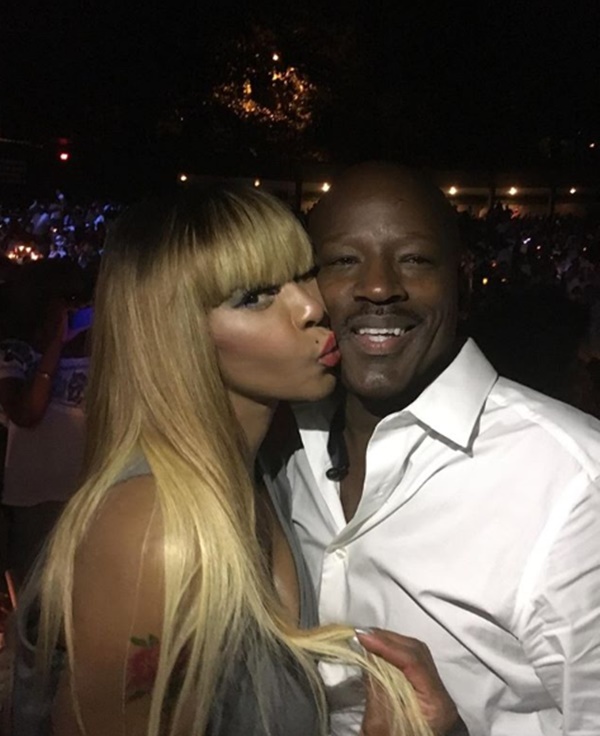 Pooh is friends with Rasheeda, Kirk, Mimi Faust, Erica Mena, and some Real Housewives [Kenya Moore and Cynthia Bailey] . Not only that, she's linked to Rick Ross, 50 Cent and more because of her music mogul husband Hiriam Hicks.
Now we are NOT saying Pooh is NOT guilty of being messy, but that is what she is meant to do on the series.
Pooh has been quite vocal about her friend Karlie which has received some backlash and that is why the Transgender rumors are swirling:
She said:
I don't know why Karlie is ashamed of it. I guess her new man is not down with the program, so she gotta lie to him and make him think that she's a good girl, which we all know that's a lie.
Pooh was recently on Kandi Burruss "Speak on It" and she spilled all the tea:
Pooh blames Karlie is trying to look good for her beau Maurice "Mo" Fayne.
Karli started the gossip mill going when she leaked a very graphic picture of a transgender, showing her frank and beans, and claimed it was Pooh in the pic. The pic was subsequently removed from the internet at Pooh's request, causing many to wonder if the picture was a "real" picture of Pooh.
Karlie exposed Pooh for filth on social media: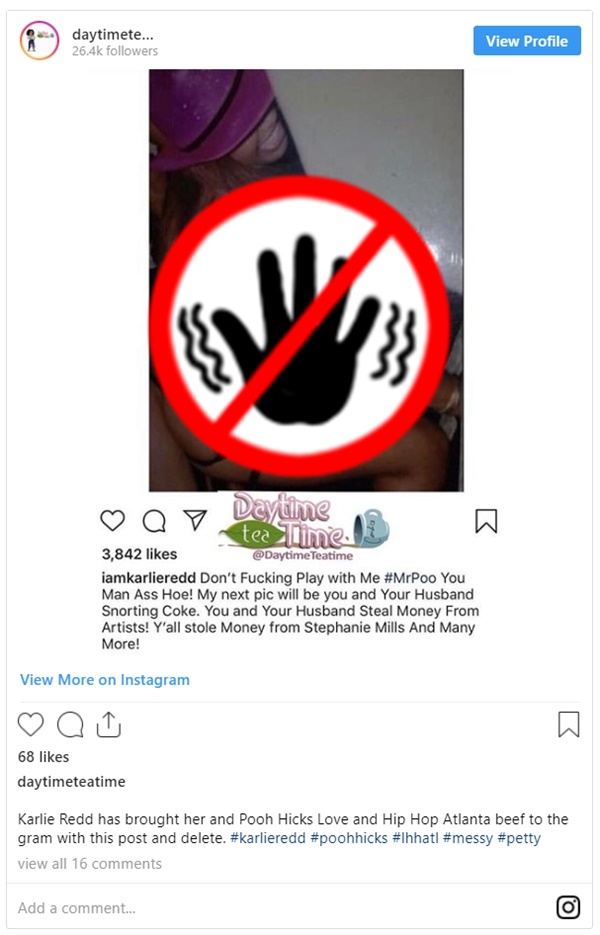 Pooh responded:
This picture is truly offensive. I am not a transgender but a proud black woman that has birthed 3 beautiful Kids. It is truly distasteful how one can joke about the thought of someone being a transgender. I am a supporter of the LGBTQ community also have many friends that come from all walks of life. Shame on you!
Unfortunately, Twitter still thinks that Pooh is trans – Take a look: