Porsha Williams and her soon-to-be hubby Dennis McKinley are celebrating the holidays giving back to children.
On Sunday, Porsha Williams shares a photo of with her soon-to-be hubby Dennis McKinley speaking about helping kids for the holidays. Read on…
CelebNReality247.com reports that things are going strong for Porsha Williams and her fiance Dennis McKinley.
The Real Housewives of Atlanta couple are eagerly awaiting the birth of their unborn baby girl which was revealed during their gender reveal a few months back.
At the end of the day, it's not about what you have or even what you've accomplished… it's about who you've lifted up, who you've made better. It's about what you've given back." ? Denzel Washington Wonderful weekend with @4hosea Children's Christmas party! When we give we receive so much more than expected! Seeing the smile on those kids faces was priceless… Thank you, everyone, who joined in the giving this year!
She added:
Please continue to give by donating:
Cash App:$Hoseahelps – Website: 4hosea.org  – Text: 4kids to 20222 ??? Check out my family's Charity site (( 4hosea.org ))
Dennis McKinley Head over Heels:
The couple seems to be going strong despite the rumors that Kandi Burruss spilled to all the girls on Atlanta Housewives.
In fact, Dennis announced that he was stepping down from his CEO position at The Original Hot Dog Factory to be Porsha's business manager.
Dennis is smitten over Porsha, saying:
This lady right here is gonna be the best momma & wife! We are the same but she has wayyyy more patience, has wayyyyyy more empathy & is wayyyyy more deserving of a happy ending than me???? (Christmas party at the Scrivens) #wayyyyyyy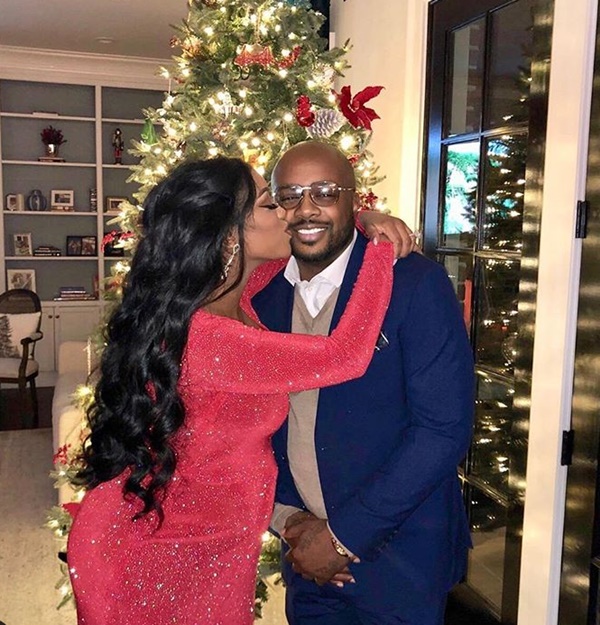 MMM, it just seems like a smart idea, but for Dennis, it's a great opportunity.