Now that Christina Anstead is married and her first season of "Christina By The Coast" is wrapped, the pregnant mom is happily chilling in her newly renovated backyard.
Over the weekend, Christina posted a photo sitting in the pool with her two kid by her previous husband and fellow Flip or Flop star Tarek El Moussa. On August 4 Christina Anstead gave fans a glimpse of her well-spent Sunday with Ant Anstead and their kids. Read on…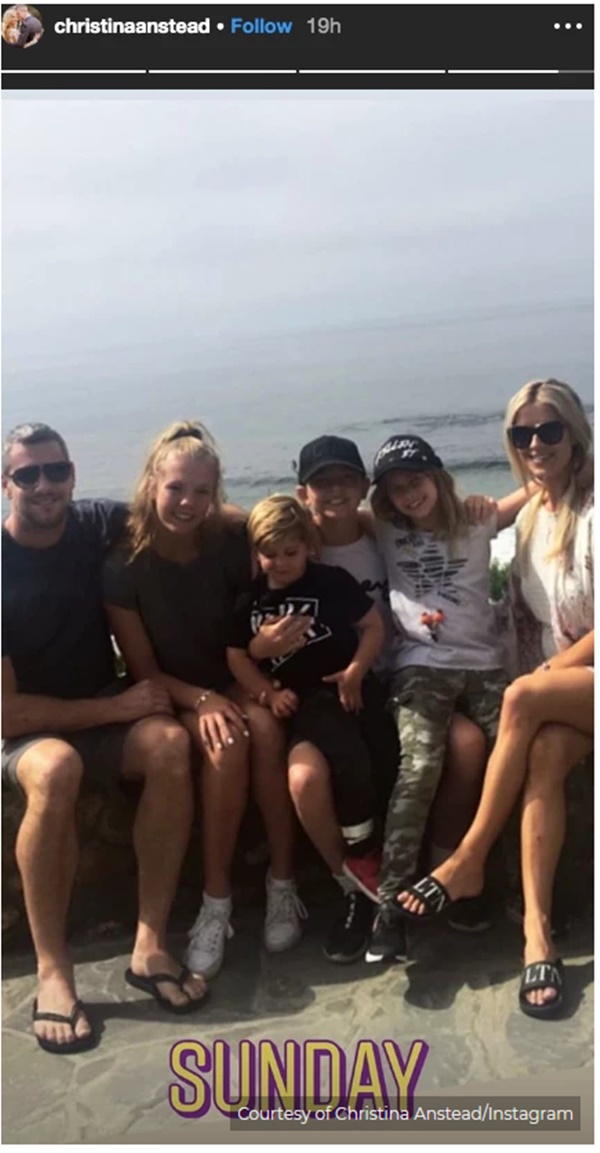 CelebNReality247.com has the latest on Christina Anstead, 36, and Ant Anstead, 40, and their blended family.
Christina Anstead posted a few clips of her two kids Taylor, 8, and Brayden, 3, bonding with Ant's kids, Archie, 12, and Amelie, 15, at CircusTrix — an indoor trampoline and extreme recreation park.
Looks like the blended family thing is working out just fine especially since Christina and Ant are just shy of being the Brady bunch.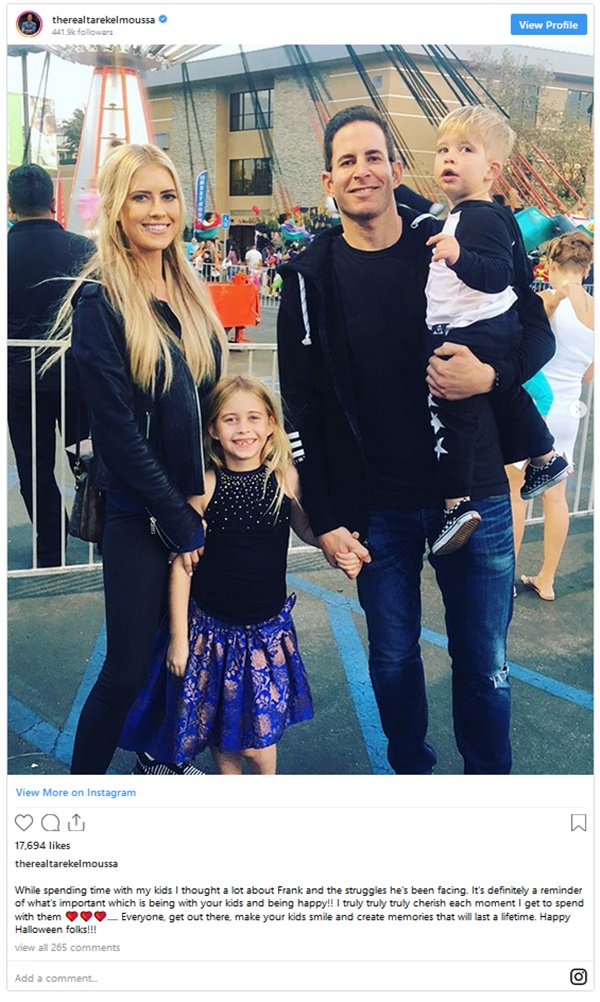 Christina came into the marriage with two kids by her ex-husband Tarek El Moussa. As for Ant Ansted, he has two children of his own with his ex Louise Anstead, whom he was with for roughly 20 years.
Things have gotten better since the split. Christina and Tarek are doing great co-parenting along with having their own homes which resemble each other modern farm-style. NOTE Tarek had his home done first and sorry to say Christina kinda copied it, but they used to be a couple so great minds think alike.
Anyways, blonde beauty and the British native are currently expecting their first child together — a baby boy who's expected to arrive in the fall.
These days, she is done filming and awaiting to deliever baby no. 3. She posted this on social media:
This mama is off the clock for the summer… if you need me you know where to find me – in our pool on my @ledgelounger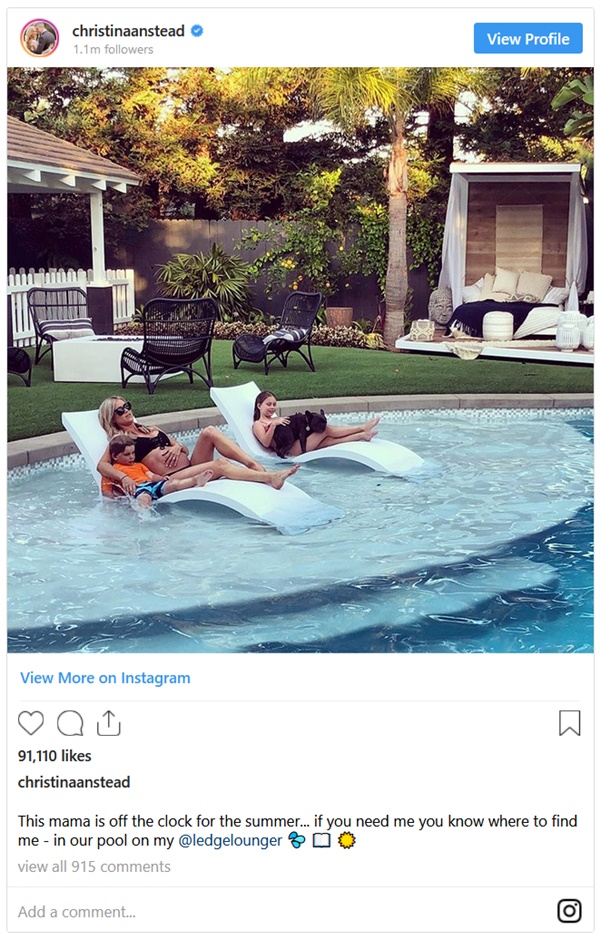 These days they're one big happy blended family. The former couple is super friendly and even continue to work together on their HGTV show, which is in its 8th season. Aside from that, they often hangout for the sake of their little ones. For instance, the pair was spotted at the premiere of Serengeti in L.A. on July 23. Ant was present at the event too, so it's safe to say there is no awkwardness between Christina's ex and current beau.
What is even cooler is that Tarek is open to Christina hooking him up on a date. Yes, we said, a date. Tarek told Us Weekly "That sounds great."
Progress people, progress. Watch Flip or Flop on Thursdays on HGTV.