Hold on to you Karakul since Jessica Parido Gone The Bromance is Back, but Reza Farahan Spills The Tea on Mike Shouhed, who got divorced after eight months of marriage!!!
Find out what is going on between Reza Farahan and Mike Shouhed on the flip….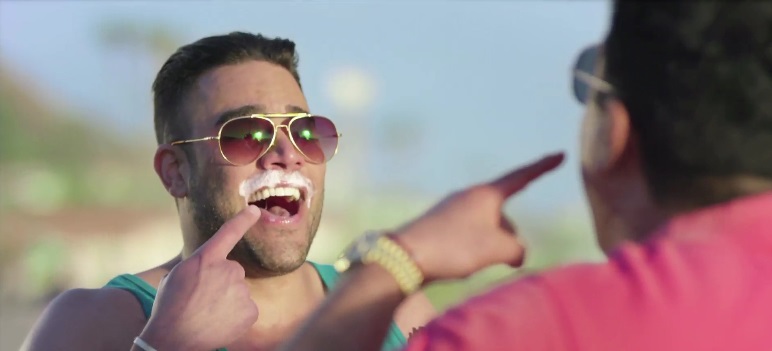 We all know that Mike Shouhed and Jessica Parido surprised everyone divorcing last November and now The Shahs of Sunset is back.
Mike Shouhed is a single man, but word is, and if you ask Reza, the bromance is back with his good friend Mike. Meanwhile Jessica Parido, the who found texts from other women on Mike's phone, wants him back.
Really?
What happened to Jessica Parido's new man?
Well Mike's pal Reza Farahan is spilling the tea on the new season of Shahs of Sunset, saying that if you think you know what happened between the couple, you'd better think again.
[rpi]
Reza Farahan teased:
"I know you've heard stuff [and] you've read stuff on the internet, but you have no idea what goes down."

"The tears, the heartbreak, the nights of passion. It's so intense. I don't even know how to wrap my head around it but you're gonna have to watch to find out. My boy Mike goes insane. Does he end up with Jessica? Does he lose Jessica? Does Jessica want him back? Yes… all of it. It's crazy."
Of course, Reza Farahan and Mike Shouhed faced their own drama last season. And when , the twosome just might be looking to mend their friendship.
Check out a sneak peek to the new season of Shahs of Sunset below:
What do you think about Reza Farahan Spilling The Tea on Mike Shouhed?
Will you be watching the Season 5 of Shahs of Sunset kicks off this Sunday, April 10 at 9/8c