RHOBH' Lisa Vanderpump's Husband Sued For $80,000!
Former "Real Housewives of Beverly Hills" star Lisa Vanderpump's husband Ken Todd is being sued over $80,000 in alleged unpaid rent for their shuttered restaurant Villa Blanca. Read on for more details on Lisa Vanderpump's Husband being sued…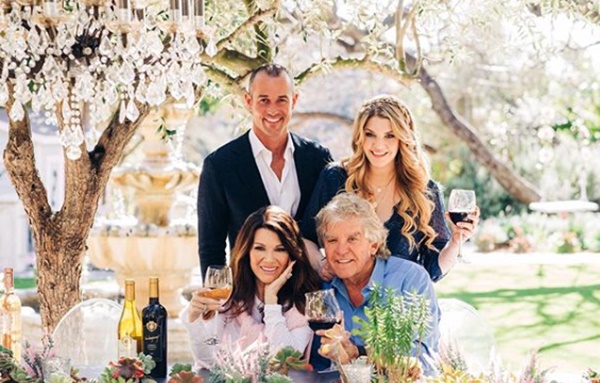 CelebnReality247.com reports that court documents obtained by The Blast, Golden Triangle Building LLC is suing Blanca Investments LLC and Kenneth Todd.
via The Blast:
The plaintiffs accuse the defendants of breach of lease and breach of guaranty and declaratory relief.

The suit says the defendants signed a lease with them in 2009 to open Villa Blanca. The plaintiff says "Defendants are required during the Lease to pay Base Rent and Additional Rent."

Further, "Notwithstanding the requirements of the Lease, Tenants failed and refused to make all the payments of rent due under the lease. The lease was not terminated …. and Plaintiff does not intend to terminate the Lease."

The landlord accuses the defendants of failing to comply with applicable Covid-19 ordinances such as "they have no protections in connection with the amounts due and owing." The suit says Ken claims to have paid a $40,000 security deposit but they have no record of it.

The suit says the defendants claim to have terminated the lease agreement themselves. The landlord says they had no right to terminate the lease and believes it's still active. The suit is demanding the Villa Blanca defendants pay a total of $80.236.86 for October's rent. They are seeking an additional $80,236.86 in additional damages.

Back in July, Lisa announced Villa Blanca was shutting down after 12 years of business. She confirmed the update on her restaurant to Daily Mail and Bravo.