Following the arrest of Jen Harley, Jersey Shore star Ronnie Ortiz-Magro has taken his baby away from the drama and given her to his family.
Now, Ronnie Ortiz-Magro's 13-month-old daughter Ariana Sky is under the reality star's family's care. Read on for more details…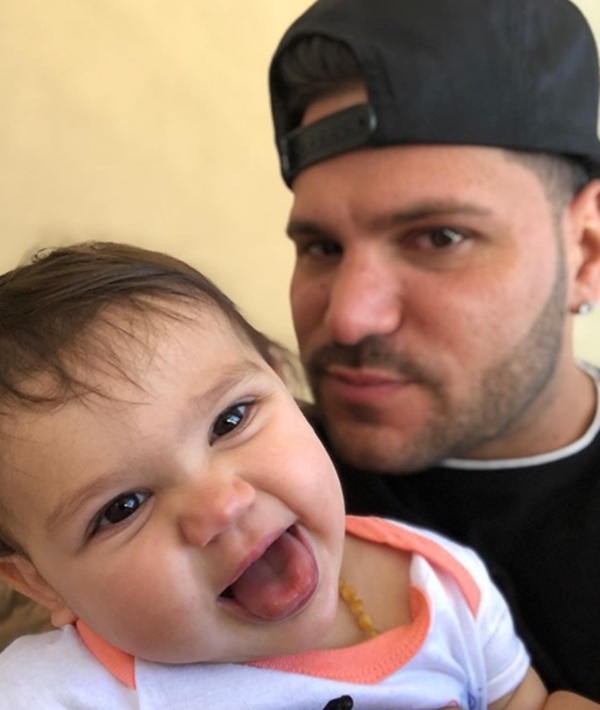 CelebNReality247.com has learned that Ronnie Ortiz-Magro has done the responsible thing as a father and that is to protect his daughter at all costs.
According to reports, Jersey Shore star Ronnie Ortiz-Magro ex-girlfriend of Jen Harley was taken into custody on Thursday. Clark County, Nevada, confirmed her arrest via inmate records – Harley, 32, was arrested on suspicion of domestic battery at 3:05 a.m. and her bail was set at $3,000.
As for Ronnie Ortiz-Magro's daughter Ariana Sky, a source close to the couple tells PEOPLE:
She is currently with Ron's family members while he's traveling for a work commitment. Ron's number one priority is his daughter. Not Jen. He's always going to make sure Ariana's needs are put first. He's continuing to make all the necessary steps to make sure she is well taken care of.
While police did not identify either of the reality stars by name, when asked about the couple, the Las Vegas Metropolitan Police Department told PEOPLE:
On Jan. 3, "A man came to an LVMPD substation to file a Battery Domestic Violence report against his girlfriend. According to the man, the alleged battery occurred on Dec. 31, 2018 at 11:43 p.m."
Jen Harley is a danger to herself and anyone who comes in contact with her. She comes off like a good person and mother, but she flies off the handle at any given moment and that is what is dangerous.
Maybe Jen suffers from bipolar disorder or something because her behavior is too extreme?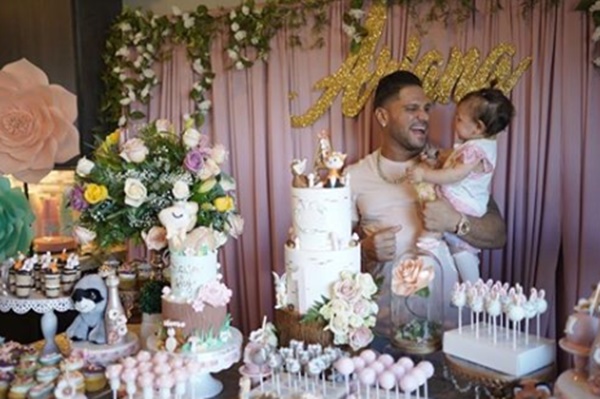 In April Ronnie celebrated Ariana Sky Margo's first birthday. He wrote an open letter expressing his love for his daughter.
The open-letter reads:
A year ago today, I was given the best gift I could ever have. I've been blessed to have been through more experiences than I could ever dreamed of. I've been blessed to have so many different gifts & blessing in my life. You think you have lived life when you have been through the things I've got to experience & go through. All of those things don't even compare to the feeling I get when I laid eyes on her. She makes everything have a purpose & gives me a indescribable feeling. Daddy Loves You! Happy 1st Birthday Princess @ariana_sky_magro