This season of Shahs of Sunset has put a spotlight since there's a new hunk on the show named Shervin Roohparvar, but the big question is "Did Shahs Star Shervin and GG Hooked Up"?
Flip and find out what the tea is on Shervin Roohparvar and Golnesa "GG" Gharachedaghi…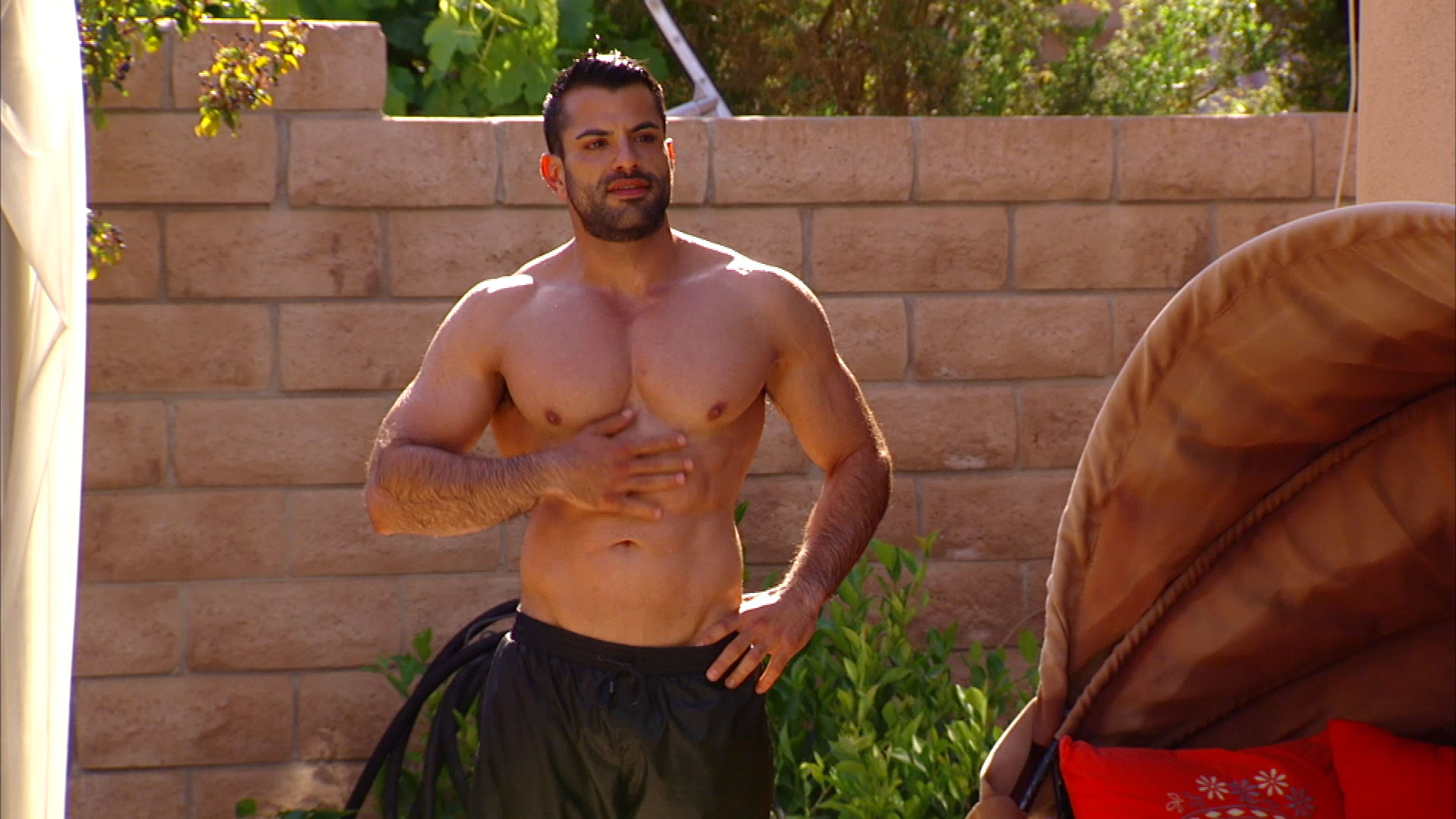 CelebNReality247.com has learned via Watch What Happens Live with Andy Cohen when Shervin stopped by to reveal it all.
Now he didn't take off his shirt, but we were hoping he did.
Anyways, Shervin was put in the middle of GG's drama on Shahs of Sunset surrounding her struggle with rheumatoid arthritis. But Shervin Roohparvar has his BFF's back no matter what. And when a he was asked if he and GG ever did the nasty, Shervin replied:
"No. Zero percent. It's like my sister. Literally."

"We argue like brother and sister. We make up. You know what? I get it tweeted to me. I get to commented on both of our pictures all the time — no."
That's a big NO. However, Shervin confirmed that he is currently single. He went on to reveal what he's really looking for in a lady.
Roohparvar said:
"My dream girl would be somebody that's really cool, low maintenance. I think that's a big deal — low maintenance,"

"It's so often, it's like girls want this [and] they want that; they have all these demands. It's like, bro take it easy. There's a lot of give and a lot of take. It should be a two-way street."
Take a look at Shervin Roohparvar in all his hunky deliciousness below. #YUM:
What do you think of Shervin Roohparvar? Hottie on NOT?
Photos: Instagram