On Sunday night the Real Housewives headed to Jamaica and that is when eyebrows raised asking if Sheree Whitfield And Bob Whitfield Back Together?!?
Real Housewives of Atlanta were happily in shock to see that it might just be true that Sheree Whitfield And Bob Whitfield are back on, but get the tea on the flip…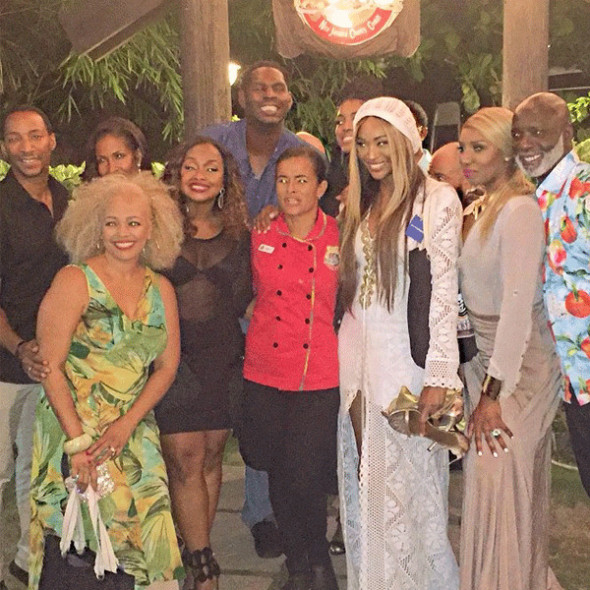 Did you hear, Sheree Whitfield And Bob Whitfield Back Together?
According to Bob Whitfield, "I put the bad eye on her!"
See, when the ladies brought their current significant to Jamaica for a Cynthia Bailey coordinated vacation with their others or spouses, Sheree Whitfield showed up with her ex-husband, Bob Whitfield, who she previously had child support issues with.
Although, Sheree was adamant that she and Bob were just on a friendly vacay in the romantic location!
[rpi]
Sheree claims:
"Now depending on who you ask about the status of our relationship, if you ask moi, I will say we're just friends."

"If you ask Bob, he may have a different story for you, but that's not the case!"
Obviously, Bob wants to get back in Sheree's life on a more permanent tip, but do you think Sheree will say yes and give him a second chance like NeNe did with her husband?
Here is what Sheree had to say via Twitter: