Girl Bye, who are they fooling we all know former Basketball Wives LA star Sundy Carter and Miles Brock are Sisters Uniting!!!
Find out the rumors that is being spread that Sundy Carter and Miles Brock are dating because it has us laughing…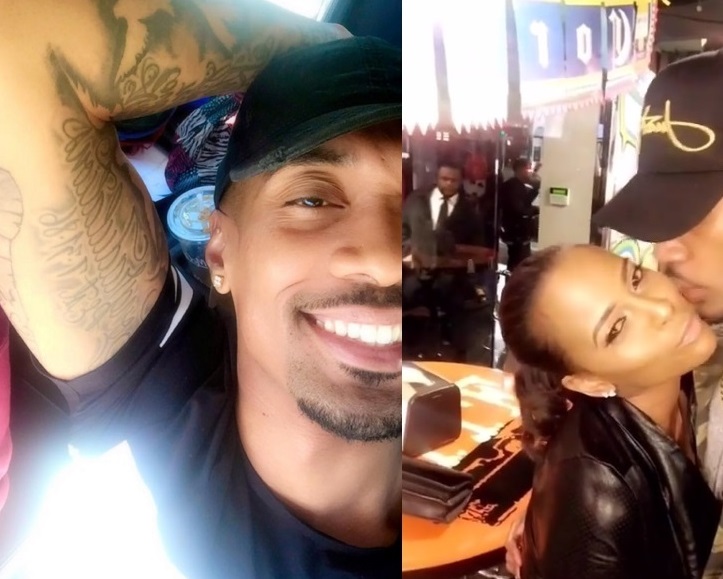 We understand trying to create buzz, but claiming that former Love & Hip Hop Hollywood star Miles Brock and Sundy Carter are dating his hilarious!
Does anyone realized Sundy is married and her man who beat Miles down if this were true. Miles has been spotted on Instagram claiming that he will date who he wants, and we think that is awesome, but stop faking the funk like Milan. Both of you are out in the gay clubs like kids in the candy store.
You ain't fooling nobody except yourself. You know you strickly dickly these days and Sundy is nothing but a beard. The reason why someone made up this foolish story is because Sundy and Miles will be joining a new reality TV series.
Over the weekend, the rapper, who used to date co-star Milan Christopher, posted a picture of himself with Carter.
He captioned the photo of the two holding hands, writing:
"When she don't care… @sundycarter_ #JustLove."
He met that Sundy doesn't care that he is gay, but Miles' ex Milan showed up in The Shade Room's comments to say they were nothing but "sisters holding hands." Sundy didn't think that was funny and came back at Milan. She made a comment about he and Moniece Slaughter trying to claim they were dating, but once again that was the blogs making up lies.
[rpi]
Of course, Milan bit back, questioning the validity of the new couple since Sundy recently reconciled with her husband Cedric as documented on Marriage Boot Camp.
Miles weighed in saying:
 "Just love…Up this morning laughing at these comments like ????? I'm single, I'm honest, I'm human and I can love who ever the Fck I want… #MindYaBiz #JustLove ?"
He continued, posting a video of the two snuggled up closely, with him kissing Sundy, writing:
"Young Wild & FREE."
Sundy is one cool lady. She does a lot for her community and she goes hard for friends, so making something out of nothing is not cool. These two are just sisters on the town. #RealTea
Take a look:
Here is what we have to say, blah blah blah…Bye Girl!