Sky's Son Genesis Lands Gun Charges + Major Legal Issues!
Things are looking grim for "Black Ink Crew" star Sky whose older son Genesis who just got "charged with 2 felony gun charges." Read on for more on Sky's son Genesis Gun Charges and legal problems…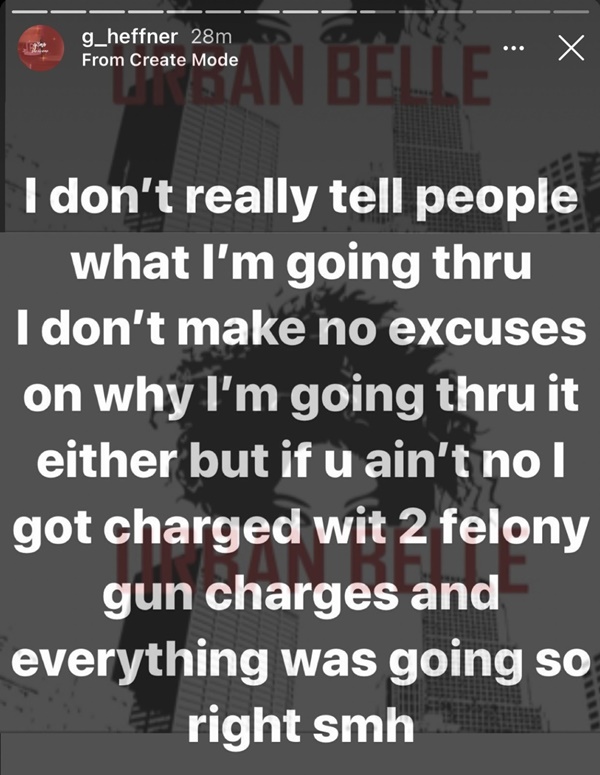 CelebnReality247.com reports that "Black Ink Crew" star Sky has had plenty of friction with her sons Des and Genesis.
While things may be going good with Sky since she said recently, "Libra moon has been working in my favor."
That is not the same for her son Genesis who also shared an update on his current situation. It seems as if he's back on good terms with Sky but a recent incident has placed a lot of stress on him.
Genesis is dealing with some serious legal issues.
According to Genesis, he's dealing with legal issues that have really made his life stressful lately.
He wrote:
I don't really tell people what I'm going thru. I don't make no excuses on why I'm going thru it either but if u ain't no I got charged with 2 felony gun charges and everything was going so right smh.
Genesis added:
So I guess what I'm tryna say is I don't know who I'm looking at when I look in the mirror & see my reflection anymore. And I know I'm killing myself slowly with all these ecstasy I be pop.
He even revealed that the situation has also made him suicidal at times:
Genesis explains:
I ain't gone lie, sometimes I question if I wanna live anymore. But I know I'm 2 strong-minded 2 pull that trigger, then I just smoke a blunt and listen to my muzik then I think of how proud I am of myself 4 just making it this far. U gotta understand I'm just a young man who tryna set an example 4 my lil brudda by leading by example, and letting my actions speak louder than my words…
Genesis also said that he's remaining positive.
He concludes:
But I know everything I'm going thru now is just preparing me to be the man I need to be to fulfill my purpose.