The Love and Hip Hop Hollywood star Teairra Mari has finally responded to 50 Cent after his several demands to get paid on social media.
Now, Teairra Mari believes that she has outsmarted him and is demanding that 50 Cent jumps on her new song to make sales so she can pay him back. Read on…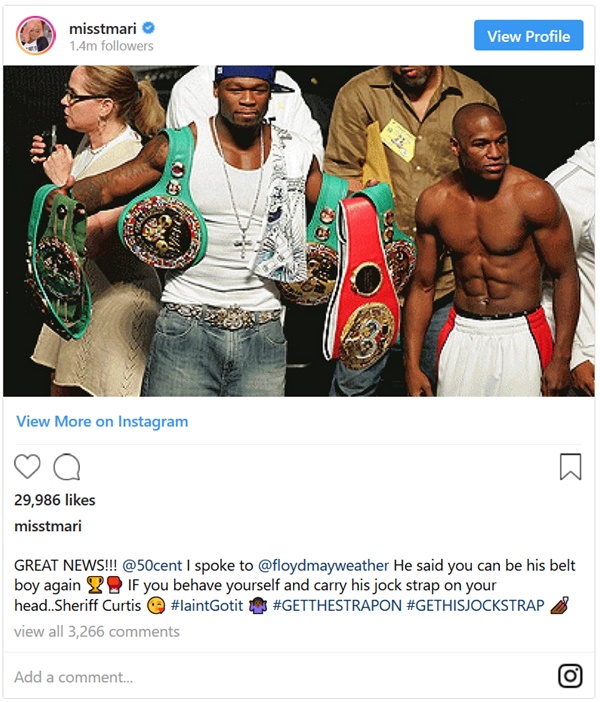 CelebNReality247.com reports that Teairra Mari responded to 50 Cent telling her to ask Floyd Mayweather to help her pay.
She fired back saying:
GREAT NEWS!!! @50cent I spoke to @floydmayweather He said you can be his belt boy again ?? IF you behave yourself and carry his jock strap on your head..Sheriff Curtis ? #IaintGotit ????? #GETTHESTRAPON #GETHISJOCKSTRAP ??
In February Teairra tried to mock Fiddy about his bankruptcy saying:
Hey @50cent…Was big boy sitting next to you a good bankruptcy lawyer or nah??? What part of #IAINTGOTIT don't you understand ????????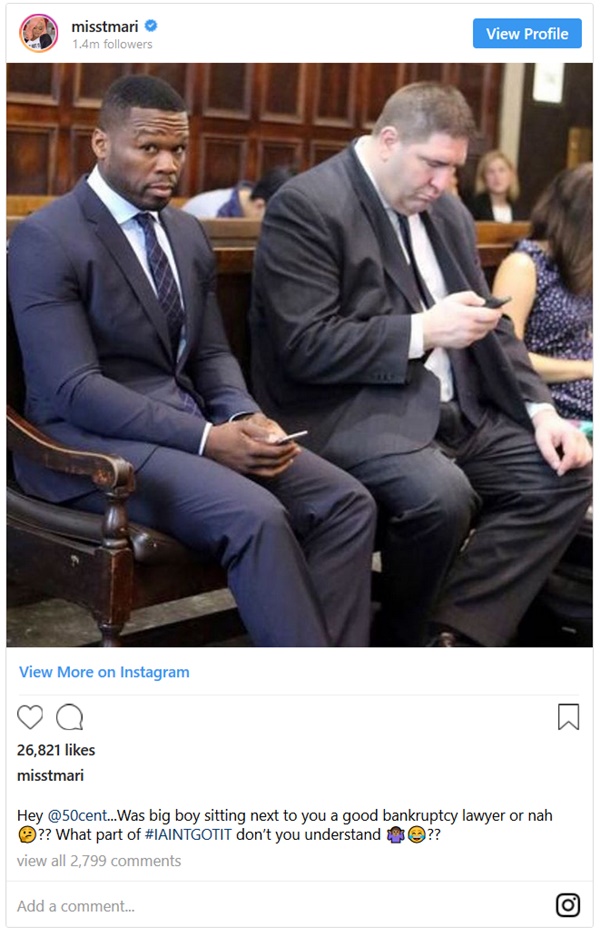 If you recall, Teairra Mari accused 50 Cent of engaging in a plan to "sexually objectify, intimidate, humiliate and degrade her" with the video which showed her performing a sexual act on her ex-boyfriend Akbar Abdul-Ahad.
Teairra lost the lawsuit and looked a fool on Love and Hip Hop Hollywood fighting with Akbar. By the time the season was over, the lawsuit wrapped and 50 Cent was vindicated.
Since then, she owes the Power creator $30,000 thousand. It's NOT like 50 Cent needs the money, but for him, it's the principle. Plus he loves to make her look foolish on social media since she sued him.
Teairra Mari took to Instagram with a response stating that she will not pay him until he gives her a "verse" for her new music. She adds if Fiddy does what she asks, then she writes "I got you."
Take a look:
Hey, @50cent hit me ASAP I need you on this Feature..not dropping it till I get your verse I got you…But #IAintGotit
Thoughts?