After the news broke about Jenelle Evans husband David Eason shooting and killing her dog, being fired from "Teen Mom 2" was expected.
Of course, someone's trash is someone else's gold. Yup, "Teen Mom 2" star Jenelle Evans and husband David Eason just landed a couples-based reality TV series. Read on…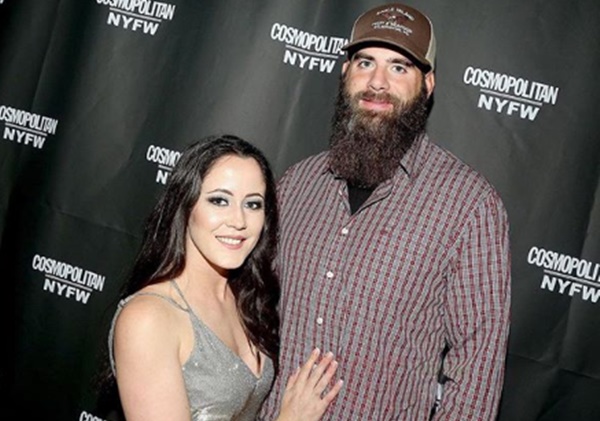 CelebNReality247.com reports that Jenelle Evans isn't missing a beat after getting booted from "Teen Mom 2."
Following being Fired from MTV, Janelle Evans had this to say:
I was a little bit shocked but I saw it coming. It's shocking still but I respect their decision and have nothing but love for MTV.
Nope, the producers over at "Marriage Boot Camp" have already been approaching Jenelle Evans and her husband, David Eason.
And we are hearing that they said yes to doing the show.
According to sources, the folks at "Marriage Boot Camp" have been trying to get Jenelle and David on the show for 2 years. But we are also hearing that MTV exec even warned her not to do 'Boot Camp' because it would ruin her image.
It's true, "Marriage Boot Camp" is that show that makes or breaks a reality TV stars career. If Jenelle and David think this is a way of redemption, they are going to make a big mistake.
The source also says, "Jenelle is going to New York City next week to meet with producers of other shows. It's uncertain if networks are interested in a package deal — Jenelle and David — or just Jenelle alone, but it's a safe bet everyone wants both."
The reason why Jenelle got fired from "Teen Mom 2."
It was David killing the family dog was the last straw, but now we know what a problem it created for MTV. We're told Briana DeJesus, who also appears on "Teen Mom 2" was shooting in Florida and 2 restaurants refused to allow the show to film because the restaurant owners were so upset over the dog killing.
Bottom line, Jenelle has lost 6 figures after getting fired from MTV, but she's still marketable.
We will keep you posted…