The King Family has brought the drama to season 5 of Love & Hip Hop Atlanta especially Scrapp DeLeon's love triangle, but after Karlie Redd moved in on Scrapp Tommie Dumps her prison bae!!!
Flip and find out how Tommie Lee did to let the world know Scrapp DeLeon is now an ex…
Tommie is letting it be know that she is NOT standing by her two timing prison bae Scrapp DeLeon, CelebNReality247.com has learned.
In fact, Tommie Lee might have moved on with one of her exe's friends while her remains in prison on drug charges.
Lee might be the one to have the last laugh after her longtime boyfriend Scrapp Deleon was caught kissing Karlie Redd on VH1's Love & Hip Hop Atlanta Monday night. Then, Scrapp came on to Karlie as he claimed that he and Tommie were not in an exclusive relationship.
That obviously didn't go over well with Tommie.
And it appears that Karlie (who at the time was dating R&B singer Lyfe Jennings) didn't mind that cameras were rolling when she let Scrapp plant a few on her lips.
Way to keep it strictly professional. We wonder what happens at a contract signing? Does she go down?
And yet, Karlie didn't stop Scrapp from making his aggressive move. But of course it wouldn't take long for his girlfriend, Tommie, to respond on social media. And it looks like she's hitting him where it hurts.
She shared a photo of her and a guy and added the caption:
"Only because we're not in a committed relationship… I'll teach you all the things I taught your friend…"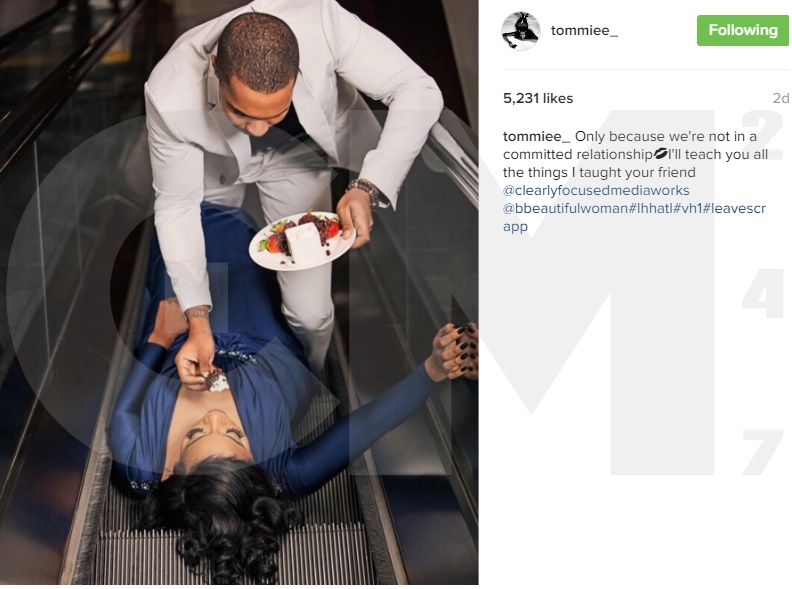 She added the hash tag, "#LeaveScrapp" at the end.
Then she went on to add a photo of her and the same guy with the caption:
"He wasn't worthy anyway… [forget] wit cha soul like #ether"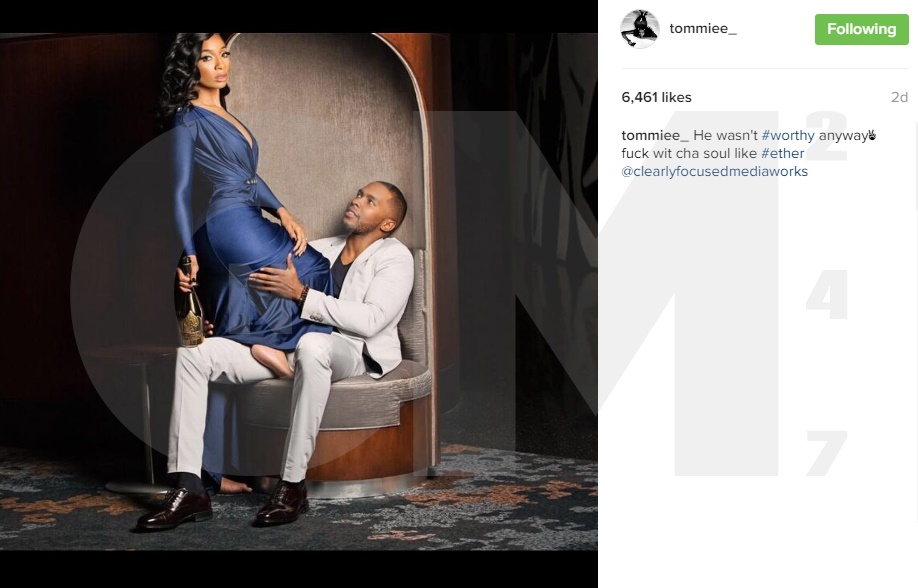 Scrapp side piece followed it up with a solo photo and asked:
"Didn't they tell him I was a #savage #Tommies***…"
What do you think of Tommie dumping Scrapp DeLeon?
Scrapp is serving time in jail. It's not clear when he will be released but it might be safe to say Tommie will have moved on by then. Check here to see the Karlie Redd makeout session…