"Love and Hip Hop: Atlanta" alumni Tommie Lee was hit with a barrage of skin-whitening rumors over the weekend and now the newly freed jailbird is CLAPPING BACK.
After Tommie Lee posted a photo of herself lookin a few shades lighter than usual in skin tone fans started to weigh in on her. Read on to see why Tommie Lee Accused of Skin Bleaching…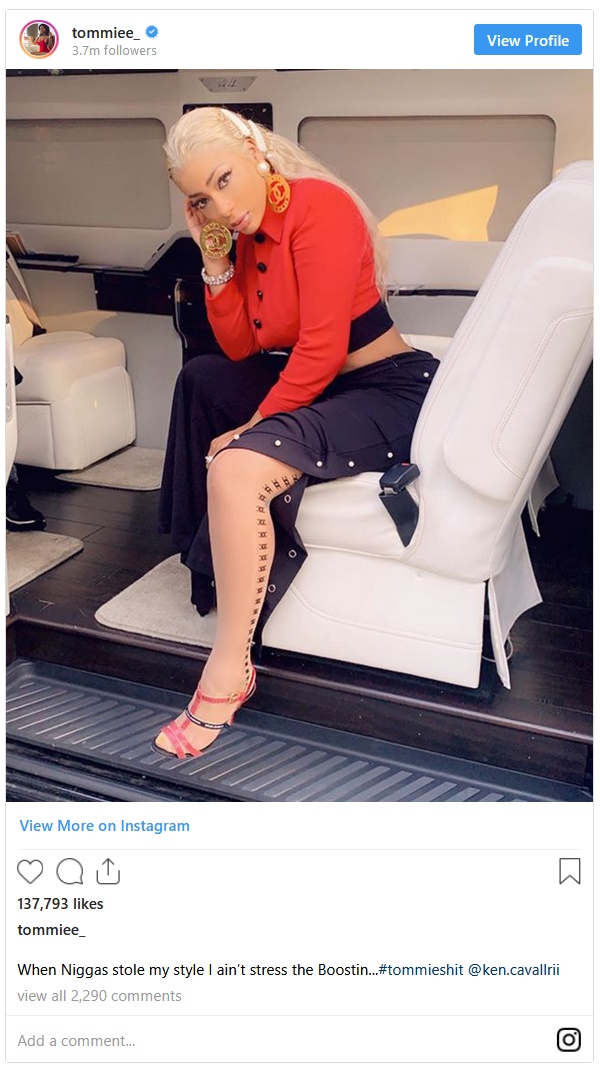 CelebNReality247.com reports that Tommie Lee ain't hearing any of the skin-whitening rumors so she has been on the defense trying to shut everyone down.
When a fan commented on Tommie Lee alleged skin-bleaching post from Tuesday:
But why you look ? a whole shade lighter?
The former "LHHATL" star jokingly responded back:
I have been in jail while y'all been sunbathing luv.
According to Tommie Lee, she claims that the photography lighting was the cause of her white-washed skin complexion, but fans clearly weren't buying it.
Oh no, here are just a few of the comments that appeared in the comment section of her post:
Did she bleach her skin ?? Wth Tommie this doesn't look anything like you.

Who TF is that white woman?! It ain't my Tommie. Are you bleaching ?? NOT GOOD SIS.
Well, it seems Lee is firing back at critics for their seemingly absurd accusations.
Lee wrote, referring to her curbside intravenous therapy process seen in the image:
Had To Get Sum Vitamins Real Quick. Oh and no filter so they see my Black ??.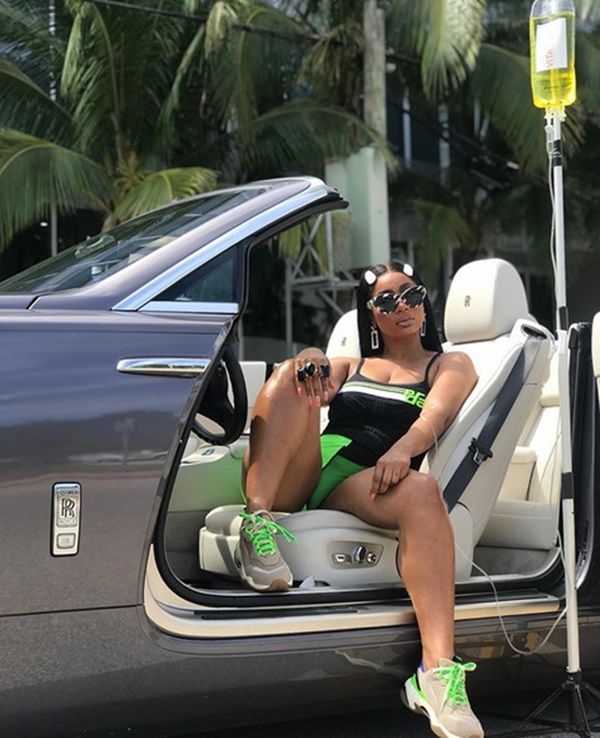 The reality star also flaunted off her caramel skin complexion while sitting in a car with the sun beaming down on her.
Fans in her comments applauded Lee for setting the record straight regarding the rumors.
Tell em sis! You been black ain't nothing change but a filter ?.

We love u! ? u have nothing to prove we know u black sis. I know you wasn't using no bleach.

I'm glad she addressed this cause I was stressed df ? out for a min like my boo ain't white.
Lee was released from behind bars earlier last month after she reportedly beat her child abuse case. Since her release, she's apparently been focused on securing the bag and changing for the better.