What Happened To Kim Richards Face???
OMG! Former Real Housewives of Beverly Hills star Kim Richards looked like she got snatched and pulled. Kim Richards Face is so tight it looks like it could rip in half…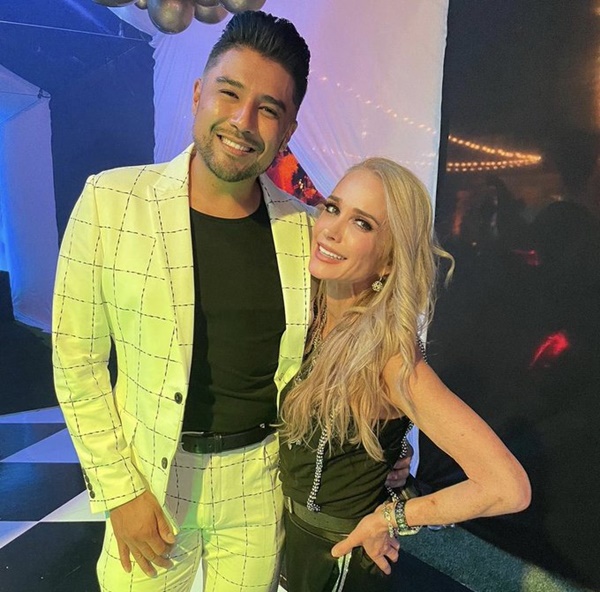 CelebnReality247.com just got a photo of Kim Richards who we crushed on our whole life from childhood to our twenties.
The "Escape To Witch Mountain" child star was spotted at her niece Portia Umansky's bat mitzvah.
The photo, shared by the @queensofbravo social media account, showed Kim posing with a friend and smiling for the camera. The former reality star wore a green, belted ensemble and let her long, blonde hair drape over her shoulders.
It would be awesome to see Kim and Kylie in a photo together but the word is still out on where the two sisters currently stand.
Bravo fiends are wondering how the 57-year-old appeared so much different from how she's looked in the past.
Kim Richards really looks amazing in the photo.
This is why many followers are hoping the network would "give queen Kim her diamond back asap."
Many fans chimed in on the "Tuff Turf" star saying:
"Holy s–t!! What has she had done? She looks at least 15-20 years younger," commented one user. "[E]ither she's had sone amazing work done or that's a great filter!!" wrote another. "I'll have what she's having lol she looks great!"
What are your thoughts on Kim Richards? Was work done or is it a good filter?