When it comes to a true hustla, Yung Joc is that!  Love & Hip Hop Atlanta star Joc was put on blast for his new hairstyle. Now Yung Joc Parlays New Hairstyle into Trend Setting Shirts!!!
Yung Joc has come up with a few designs along with memes…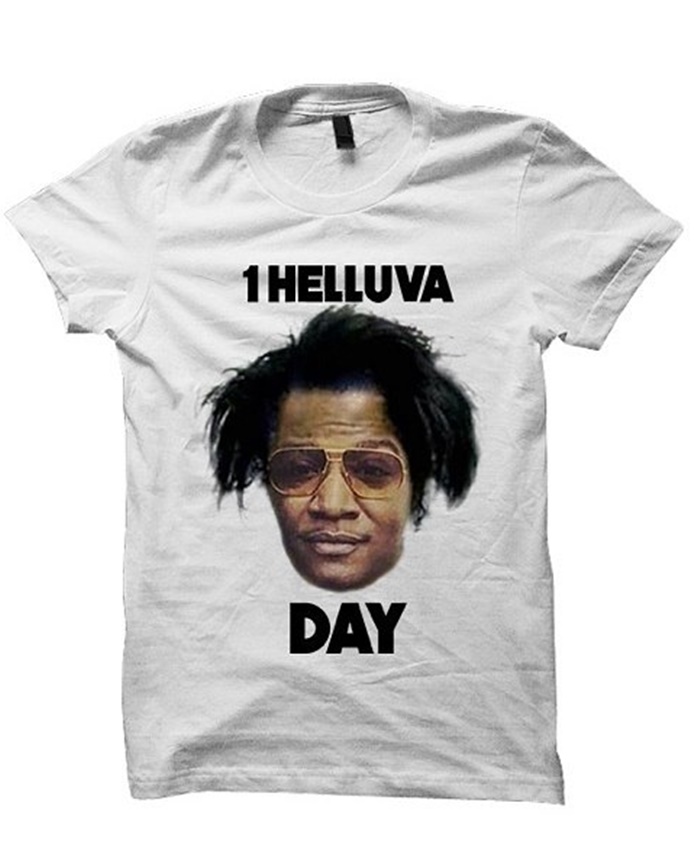 CelebNReality247.com has the inside track when it comes to Yung Joc's blow out hairstyle, because he ahs flipped it into a new T-Shirts.
See Joc is one cool dude because he can do what a lot of men can't, and that is laugh at himself. When he thinks something is funny he joins in, and that is what makes him one cool dude.
What makes Yung Joc a hustla is that he took the jokes and flipped it into a cash cow. If you are a Yung Joc fan then you need to cop one of these hilariously funny new shirts with Joc face and blow out on the front.
Remember all those funny memes on Instagram about Yung Joc?
The rapper admitted that he himself is behind some of the admittedly hilarious memes that have been circulating all week, in what is one of the best meme-related plot twists of 2016.
Well he was the man behind them. Joc tells show host Marc Lamont Hill:
"Would I be wrong if I said after I did it, you know people gonna talk about it, and I created like over seven of the different memes that everybody's reposting,"

"Would I be wrong for that? Cause it was funny to me."
While the memes do make for a nice, light-hearted conversation poking fun at the rapper, Yung Joc still definitely won this round for being behind it this whole time. Plus now he has meme  T-Shirts to cash in on his hair-riffic ideal makeover.
The shirts are only $19.99 and are available at Chinodollars.com: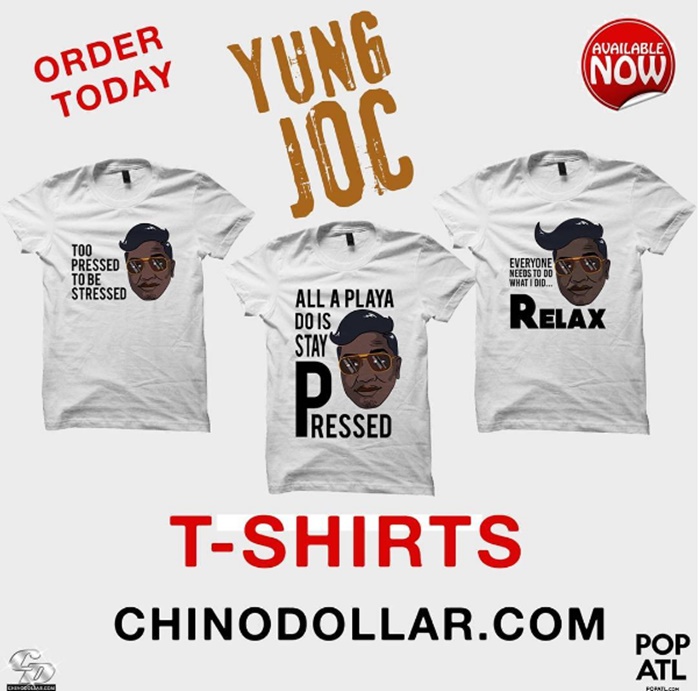 Who knew a blow out would become a money-making machine.
Congrats Joc on your hustla skills my man. Much respect.