Like Yvie Oddly said, "I know this is soooooo last week!" RuPaul's Drag Race Season 11 was filled with more drama than wigs, lipstick, and makeup, but our favorite queen rose to the occasion and took the crown, Yvie Oddly!
From the beginning, Yvie Oddly had us under her spell with her unique style, blunt and in your face opinions. Now RuPaul is letting us see how the queens made some of their amazing looks for the runway. Read on…
CelebNReality247.com wants to congratulate the top 4 of RuPaul's Drag Race Season 11 but we are so happy that Yvie Oddly nabbed the crown by winning the lipsync against Brooklyn.
Yvie Oddly had so many captivating looks on RuPaul's Drag Race this season it was utterly to die for. We loved them all.
Over the weekend Yvie was getting ready for Los Angeles Gay Pride, so she took to Instagram to give a little speech:
I know this is soooooo last week, but it FINALLY hit me that I won season 11 of @rupaulsdragrace!!! ??? I am so eternally grateful to @rupaulofficial for seeing something in me, giving me the opportunity to show the world on her platform, and of course for allowing me to don this mantle for the next year! To the #oddballs who look up to me: Thank you for supporting my crazy journey, but now I implore you to look at me eye to eye. This is a victory for those who take risks, stray off the beaten path, and chase dreams so big that others can't see them… 2019 just took an odd turn!
Remember Yvie's orange alert runway look?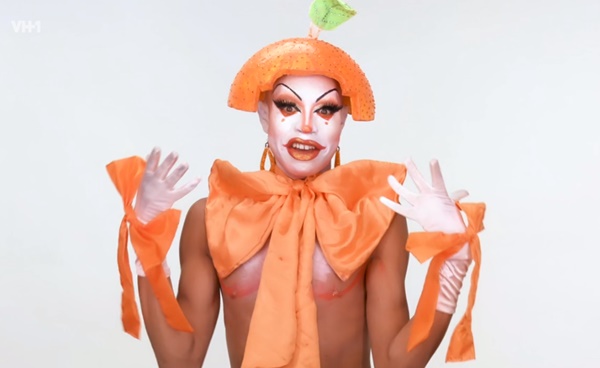 Well, watch Yvie Oddly goes on orange alert when she reconstructs her circus look from the show using her fingers, inspired sound effects and Creamsicle tones.