Charmaine Walker Embodies Beyonce Before Gender Reveal!
Black Ink Crew Chicago star Charmaine Walker has had a rollercoaster of a year. In 2019, Charmaine and Neek Bey got engaged, then during the off-season, they got married and she got knocked up by her husband.
Following the joyful news of her marriage and pregnancy, Charmaine Walker, unfortunately, lost her mom before Halloween. Read on to see how Charmaine Walker Embodies Beyonce before gender reveal…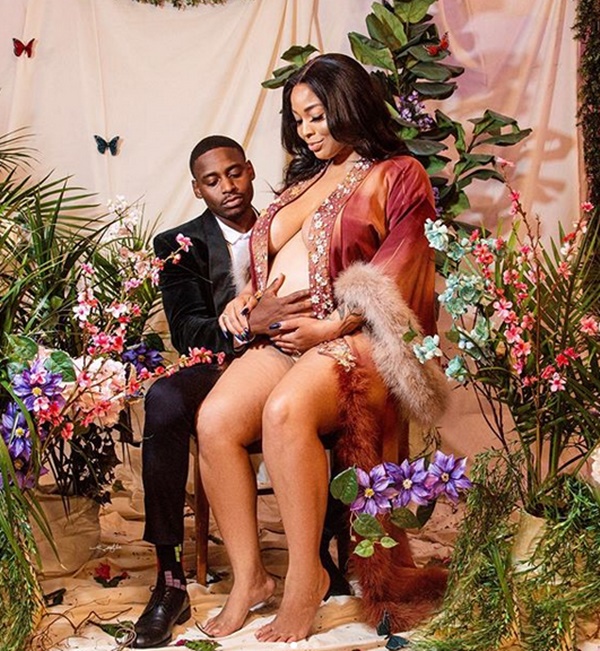 CelebNReality247.com reports that Charmaine has embodied her best Beyonce pose posting a beautiful photo of her baby bump.
Charmaine Walker and (Nick) Neek Bey have been celebrating her pregnancy with a series of photos online.
The Black Ink Crew Chicago star took to social media to say:
Mommy and Daddy can't wait to meet you #BabyBey.
She adds that she will "find out if you are a boy or a girl":
Tomorrow I find out if you are a boy or a girl! I will love you with all my heart either way! Special thank you to my producers at @bigfishusa for working hard and putting this shoot together and @Vh1 for getting me in @people mag! Such an honor. You will be able to see this shoot on @blackinkcrew soon! I have more pictures with @2ndcityink that you have to see! ?? ???
Tonight is a HUGE night for Charmaine and Neek as they will find out the gender of her unborn baby.
Mrs. Neek Bey said:
Obviously Beyonce thinks I'm having a boy and I'm #teamgirl ? Gender Reveal going down tonight! I can't wait to find out what #BabyBey is ??
Nick adds:
Destiny meets dynasty!