Real Housewives of Atlanta couple Cynthia Bailey and Peter Thomas have been on the rocks for some time, but Does Cynthia Bailey Have A New Man already?
Find out the tea on Cynthia Bailey and what's happening with Peter Thomas on the flip…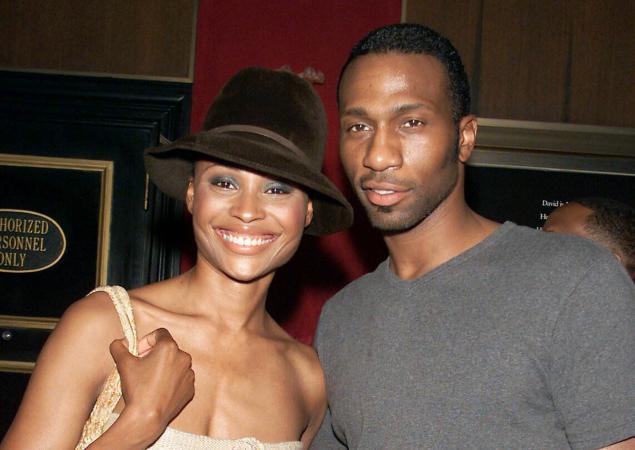 We know many fans have grown tired of Peter Thomas and his alleged cheating rumors behind Cynthia Bailey's back but it seems the couple have called it quits, according to the rumor mill.
CelebNReality247.com has the latest on Cynthia who spoke to Bravo this week to update her married issues and where she and Peter stand these days.
Apparently, they're not standing anymore, since Cynthia has revealed that she and Peter Thomas were "definitely not together" right now.
Cynthia explains:
"The status of our relationship is we are not in a good place. Peter is in Charlotte, and as you can see, I'm in New York. We're definitely not together. I have been taking some time for myself to just kind of figure out how I would like to move forward. We haven't officially done anything at this point, but we are definitely talking about taking steps to officially move forward in a different direction."
Their love turned sour after Cynthia battled with fibroid's in 2014, then the rumors of his cheating didn't help. Now with a possible divorce in the future, fans have been raising eyebrows at who she has been seen with around town and rumors are swirling that the two are dating.
So who is Cynthia Bailey dating? Who is the new mystery boyfriend?
None other than her daughter's father, ex-fiancée Leon Robinson! Cynthia has hinted at this, as she has recently called not husband Peter – but Leon her soul mate!
She even told Peter when they first got together that Leon was part of the package.
Could Cynthia and Leon (Leon Preston Robinson IV) be reconciling?
Maybe it's time for some Cool Runnings again?