When it comes to Real Housewives of New Jersey there is one cast member causing problems, since Jacqueline Laurita Is Real Housewives Pain In The A!!!
With Amber Marchese out of the picture, Jacqueline Laurita is stepping up her problems game on the flip…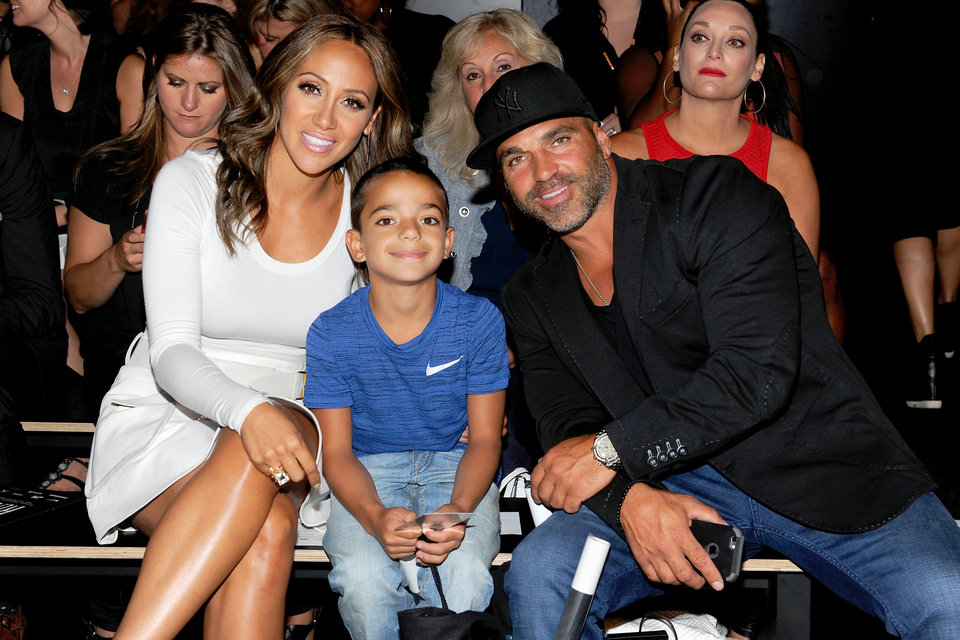 CelebNReality247.com has got some new tea on Real Housewives of New Jersey star Jacqueline Laurita, who appears to be causing problems with Melissa Gorga and the producers.
Here is what we are hearing from AATRH:
First Jacquel was throwing shade at Melissa Gorga. On Thursday morning following the Envy fashion show Jacqueline sent out a message, letting the world know she is happy she skipped out on the show, and even happier that Melissa is out of her life!
She tweeted:

While  Jacqueline Laurita did not name Melissa directly it's pretty obvious who this tweet is about. At Wednesday night's event Kathy Wakile and newbie Siggy Flicker were heard sticking up for Jacqueline to Joe Gorga. Joe was backing Melissa 100% and he was having none of it. The cast must have been briefed not to speak too loudly because we couldn't get any details on what the original fight was about. Melissa seemed very nervous and overwhelmed at the event.
Then we found out that Bravo extended the filming of Real Housewives of New Jersey all because of Jacqueline being dificult to work with.  Jacqueline apparently bailed on Melissa Gorga's fashion show but was the topic of many conversations that night, more on that here.
Even scare tactics aren't working for Jacqueline into attending the Envy fashion show. The threatened to FIRE her and she dusted it off. This isn't the first time she's refused to film this season RHONJ.
While Jac has been a diva, sources reveal that "Teresa hasn't missed any filming with the cast, and has been on time the entire season."

The RHONJ producers and production team were "absolutely furious Jacqueline refused to show up for the fashion show because it was mandatory that everyone be there. Jacqueline didn't let anyone know she wasn't coming until the last possible minute. There was absolutely no reason why she shouldn't have been there."
Despite Jac's attempts to avoid filming the finale of RHONJ she's not getting off the hook that easy as filming has been extended until Monday, April 4th in order to get all the cast members together.
The drama between Jacqueline Laurita and Melissa Gorga has escalated, and Real Housewives of New Jersey 7 is still dealing with Jacquel's refusal to work.
Jacqueline and Melissa have been on horrible terms since the RHONJ cast trip to Vermont, and viewers were shocked to hear that Jac didn't show up on Wednesday night and cause a scene. On Thursday production decided to extend filming until the end of the week so Jacqueline and Melissa could meet face to face one last time and hash things out.

As annoying as Jacqueline's social media rants are, you can always count on her to fill us in; and fill us in she did! On Friday afternoon Jacqueline went off on social media, indirectly bashing Melissa for the second time this week!

"@Jacqueline Laurita: Funny how people that have so much to say about me, have no courage to face me one on one. Cowards need an army!"

Thoughts?