Fans of Black Ink Crew thought Crystana Lattimore (aka Dutchess) was returning to the series, but she's laid that to rest.
The trailer of Black Ink Crew 7 hinted at a reconciliation between New York shop owner, Ceasar Emmanuel, and ex-fiancee Dutchess Lattimore, but it was made for TV.
Dutchess who recently was on Iyanla Fix My Life explains that she rebelled from her family signing on to Black Ink Crew. Read on and learn why Dutchess deads Black Ink Crew return…
CelebNReality247.com reports that Dutchess makes a confession that Black Ink Crew drove her to almost taking her life.
Leaving Black Ink Crew was for Dutchess' own sanity, health, and success. She goes on to say that Dutchess is her bad girl persona that was made for TV. Dutch also claims that she felt to meet the show's demands, Crystana created a bad girl persona that still haunts her.
The real Dutchess is actually Crystana Lattimore she claims that she wanted to break away from her family routine. That is why she went to Black Ink Crew alienating herself from her family and looking for love from her BIC family, but "they didn't know how to love themselves."
Dutchess says that she suffers from needing validation from other people. When it comes to Reality TV, she says "I lost my dreams"and who she is.
Lattimore says that the bad girl persona she created still haunts her, and now the new season hints she's returning?
NOT true.
Fast forward to now, a fan recently commented on @9magtv page asking:
You Back On Black Ink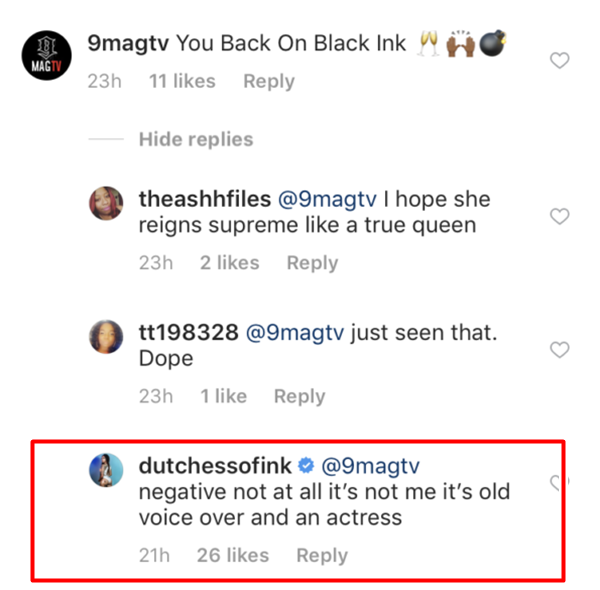 Dutchess responded:
@9magtv negative not at all it's not me it's old voice over and an actress
Dutchess Lattimore says that "Black Ink Crew" fans are purposely misled by series.
She continued:
@nisha_growth_development it's disappointing they gotta lie and misuse my image and likeness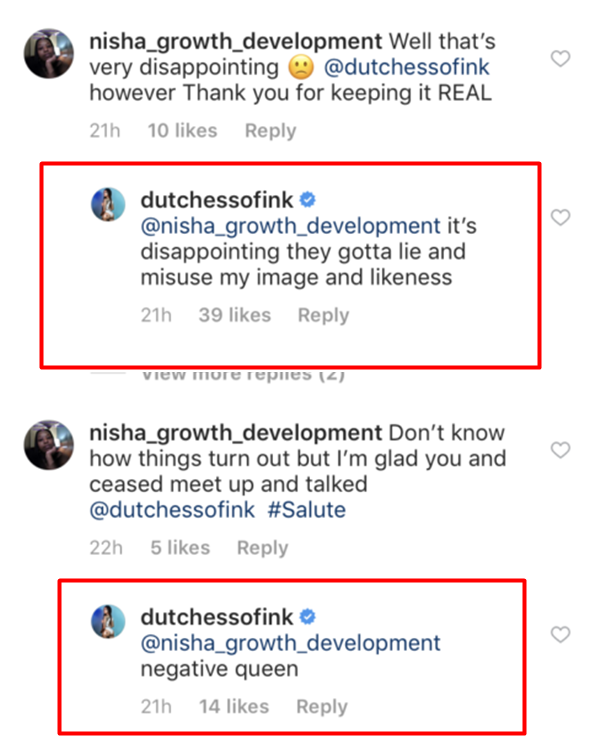 Watch the full episode here…