Production for the upcoming season of Marriage Boot Camp came to a standstill after former Love & Hip Hop: Hollywood star Hazel-E was involved in a fight.
Love & Hip Hop Hollywood stars, Hazel E and Shanda Denyce reportedly got into a nasty brawl on the set of Marriage Boot Camp. Read on…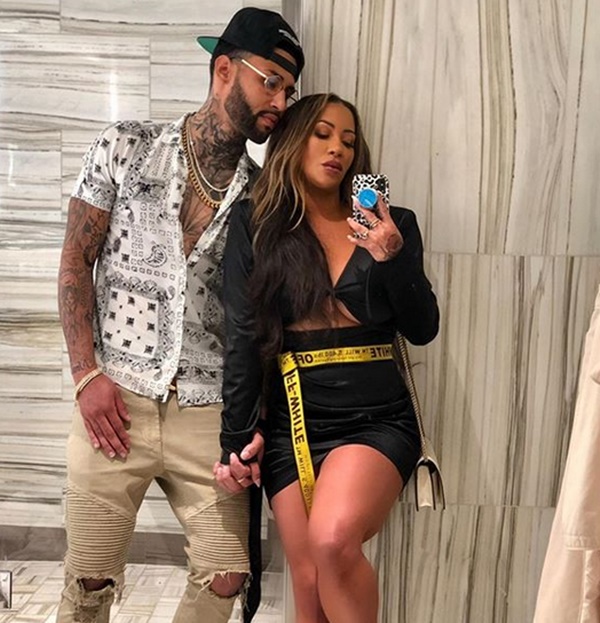 CelebNReality247.com reports that Shanda Denyce, wife of Day26 singer Willie Taylor who was upset and holding onto some highly controversial remarks that Hazel-E made about dark-skinned women back in 2017. Girl bye, that was two years ago.
Anyways, Hazel-E is NOT one to sit back, no she loves to jump in and fight, and that she did. Interestingly enough, she was calling out Shanda and a handful of their other co-stars in her post. The ladies had been going back and forth with Hazel on the show, and she took issue with them accusing her of getting plastic surgery, among other things.
See, Hazel and her friend made derogatory remarks about the LGBT community. She also fired some extremely offensive jabs at comedian Jess Hilarious. She said:
She wrote in the since-deleted post:
Y'all making up posts, I'm stating facts. Go read the Bible, google self-hatred amongst black women then come holla at this Queen.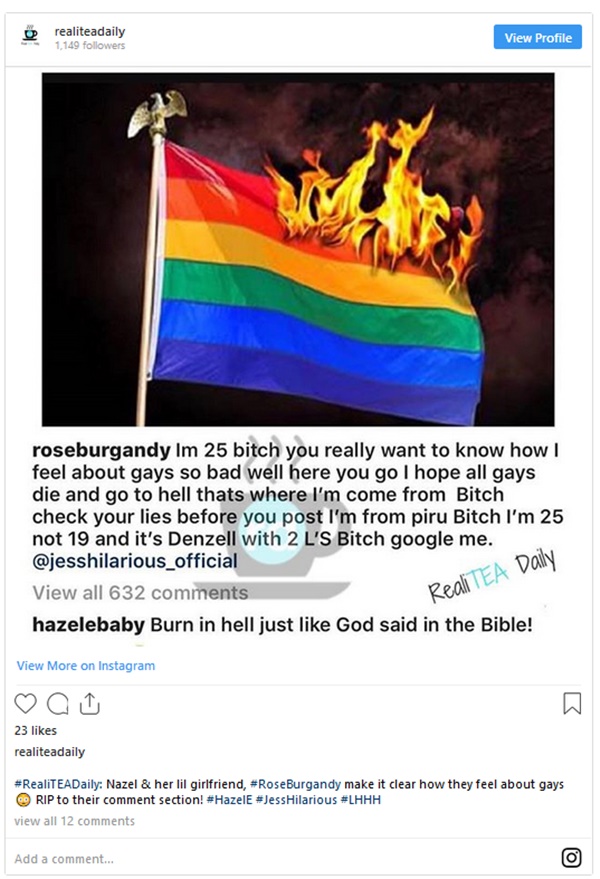 They started fighting and even ripped some drapes on the set of the show. It didn't take long for Hazel E's boyfriend, model Devon B, and Shanda's husband, Willie Taylor to step in.
It got even worse after that as the couples allegedly cracked a marble table and broke several chairs. Production even had to be shut down momentarily while producers met with each other for an emergency meeting. They've since started shooting again and both couples are still on the show.
Hazel E is still with her youngin Devon B:
As for Willie Taylor, he has been back to touring with his group Day 26 since he and Shanda left Love & Hip Hop Hollywood. What's crazy is we fogot they were there at one time. He posted this: