Move over Stevie J, Joseline Hernandez new man in her life is a very popular rapper.
Wait until you see who former Love & Hip Hop star Joseline Hernandez is dating…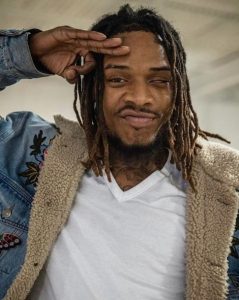 CelebNReality247.com is hearing rumors from a known source that Joseline Hernandez is dating rapper Fetty Wap.
Yes, Joseline Hernandez joins the list of baby mamas following the news that Alexis Skyy was Fetty Wap's baby mama number six. Fetty Wap that has 6 babies from 6 different women
Currently, Joseline Hernandez is filming a new reality series on WeTV and during the filming, she started a romance with a new man, New Jersey rapper Fetty Wap.
An inside source in the production leaked the tea to MTO spilling tea:
Fetty and Joseline started working on music together – and the two hit it off and started dating. The snitch in production tells us that the couple is "in love."

Even though it's early in the relationship, the two really seem to get along well. And we're told that their new relationship makes for "great television."

Oh, and we hear that Joseline is already considering possibly having a baby with Fetty. Good heavens, we can't wait. Yes, she's ready to get knocked up and left to the curb like all his other baby mamas. #SMH
Hernandez career began after she was discovered by Grammy Award-winning record producer Stevie J while performing as a stripper at the Onyx Club in Atlanta.