We have great new Love & Hip Hop fans because Hip-Hop couple and rappers Remy Ma and Papoose welcome the golden child.
The New York couple who celebrate their unique brand of black love on "Love & Hip-Hop: New York" were spotted sharing the arrival of their first child together, a baby girl. Read on…
CelebNReality247.com wants to say congratulations to Remy Ma and Papoose after having such a turbulent road to having a child together.
Proud mommy, Reminisce Mackie, 38, better known as Remy Ma said:
The Golden Child is here!!! Thank you @papoose for making me the happiest wife in the planet #BlackLove #RemAndPap.
An over-joyed, Shamele Mackie, 40, best known as Papoose was seen praising his wife for being a "warrior" on Instagram.3
Pap wrote on Friday:
Tough labor… but my wife, is still fighting through it. She's a warrior! Keep us in your prayers! #thegoldenchild is on the way.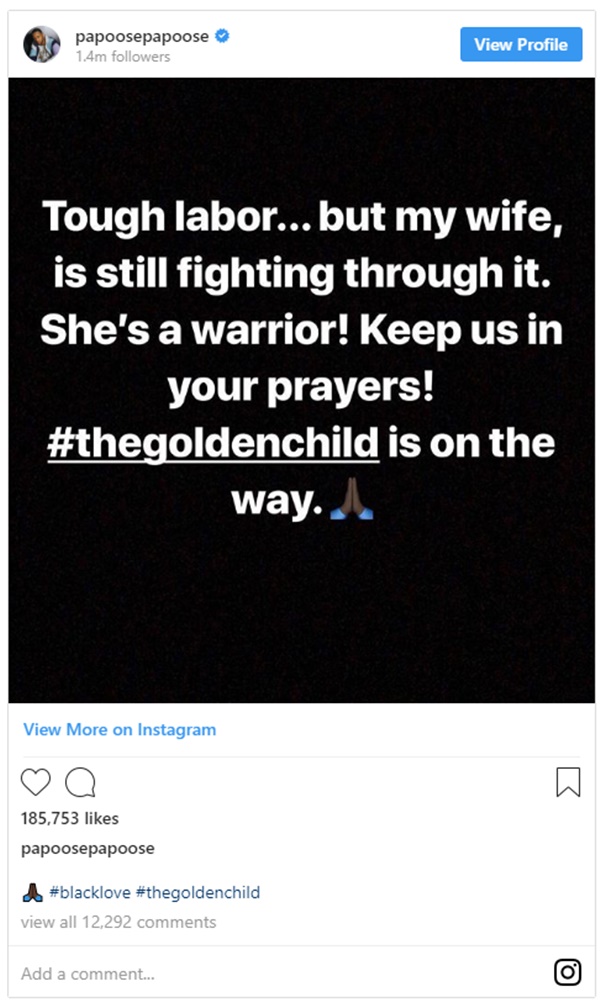 Their latest addition to the family joins four other siblings. Remy has a son named Jayson from a previous relationship, while Papoose has three children of his own from previous relationships as well.
I'm sure Kulture can't wait to meet her new playmate. Once again we want to congratulate Remy and Pap on their new baby.