JWoww Ex-Husband Roger Mathews Criticized for Kids' Halloween Costumes!
Roger Mathews dressed he and Jenni JWoww Farley's kids like Danny Zuko and Sandra D. from Grease but he kind of went too far with the fake cigarettes. Now, Roger is being heavily criticized for the cigarettes. Read on to get the tea on Roger Mathews Criticized for Kids' Halloween Costumes…
CelebNReality247.com reports that Roger Mathews did an awesome job with his kids being dressed up like Danny Zuko and Sandra D. from Grease but the smoking epidemic with kids has caused a backlash.
Since Roger Mathews posted the photos of his kids dressed like Danny and Sandra, Roger Mathews came under fire for giving his and Jenni '"JWoww" Farley's kid's 'fake' cigarettes for their Grease looks.
Roger was flooded with comments about the fake Halloween accessories.
Jwoww's ex writes:
Never was there a better Danny Zuko and Sandra D. Grease came to New Hope Railroad. Please comment on the fake cigarettes so I can block you. Please. They nailed the role and if you don't get it you most certainly would never get us. #Peace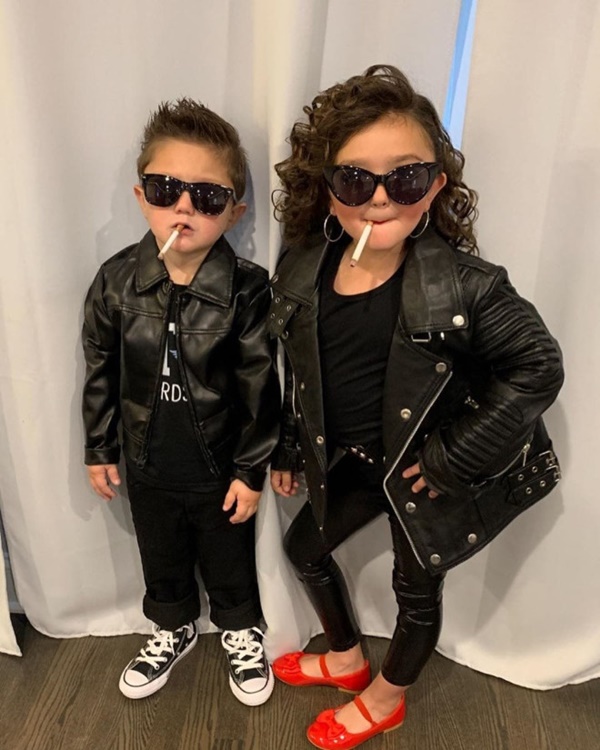 Here are just a few of the comments which were nothing kind:
Much respect my friend but you could have done this without the cigarettes bro. As a smoker I don't it was a good idea.
Another added:
Come on, ur a f–king dad, aren't u supposed to keep them away from cancer?
Then there is this one that we are NOT sure if it's 100 or not:
Just a warning to you: I allowed my 3-year-old to smoke a cigarette, just as a joke. Now he's four and has a two-pack a day habit! He's been kicked out of half a dozen nursery schools because he's constantly taking smoking breaks and asking the other kids for a light. I deeply regret my poor judgment and you will too one day!
The bottom line, the worry is that kids don't understand the severity of smoking kills. And with the Juul epidemic and vaping, kids are easy targets.
We hope Jenni teaches her kids that smoking is BAD, and daddy was wrong for letting them pretend to smoke. Doing something like that seems harmless, but it could be a precursor for a bad habit to begin early.
Thoughts?