Jenni 'JWoww' Farley is living the high life!
And when it comes to getting pounded out, JWoww has that covered since her new man 24 aka Zack Clayton Carpinello has been smashing those cakes on the regular. Read on for more on JWoww New Boyfriend …
During the Jersey Shore Family Vacation Jenni JWoww Farley revealed that she's been getting some on the regular throwing Angelina and The Situations wife into a frenzy.
CelebNReality247.com reports that things got even more interesting when the news reached Ronnie Ortiz-Magro, who apologized for speaking out of line about she and Rogers Mathews divorce.
The only problem is that Ronnie Ortiz-Magro has something to say about JWoww dating a man 10 years her younger.
We see no problem with it, sometimes that makes the relationship stronger, but Ronnie and Angelina believe she moving to fast with her hunk Zack, which just happens to be a friend of hers younger brother.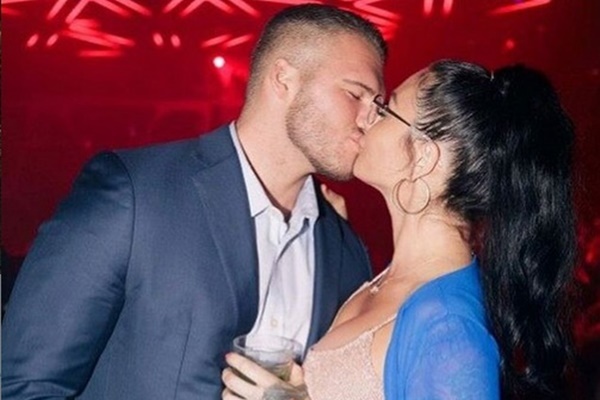 We say go for it, Zach is hot. Now, will it last? That really depends on the 24-year-old because most guys that age are putting work, and smashing a bunch of women.
As for Jenni's new boyfriend, Zack Clayton Carpinello officially made his Jersey Shore: Family Vacation debut last Thursday, but we leanred that he's a monster in bed.
Oh my!!!
Farley, 34, got candid about her relationship with the hot, hunky wrestler, too, even over-sharing a little bit when talking to castmates Angelina Pivarnick and Lauren Sorrentino about her sex life with Carpinello.
She told the girls:
I never in a million years thought I would be dating someone younger than me. We're completely different — not a tattoo, nothing. Total white boy, polo-khaki-wearing. Not my style at all. But then he turns into this f–king monster in bed. I was like, 'Are you an escort? What's going on?' It wasn't normal. I had to look up positions and stuff. He just really makes my heart feel something, besides being dead inside. It feels good.
before anyone knew his name Jenni kept him a secret using the codename "24" (his age) whenever JWoww and her gal pals would gush about him on air.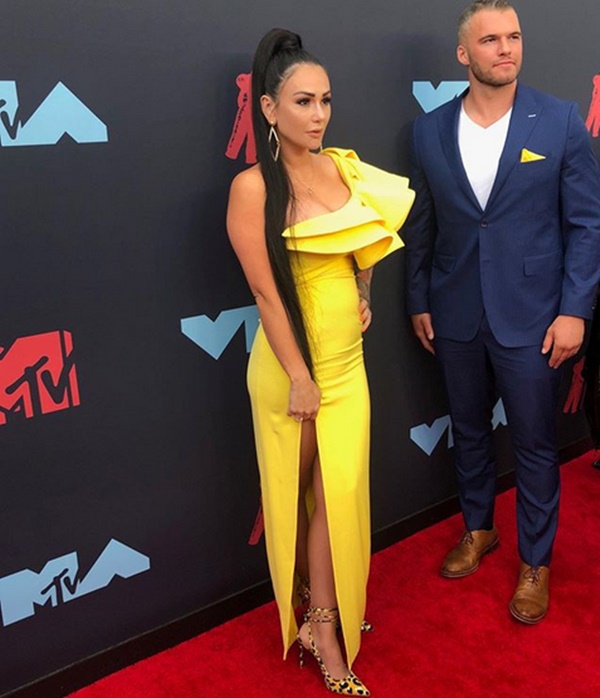 When Carpinello learned about his codename he wasn't oo pleased and ask JWoww to stop calling him that.
Nicole 'Snooki' Polizzi was there to watch the transformation, and at one point the meatball commented to JWoww :
You're so smitten. I've never seen you like this. I feel like you're catching feelings. And that's not a bad thing. I am flooded with emotions. Because I actually never thought I was going to be madly in love with somebody ever again, but I'm praying it's going to be good. I didn't want a relationship because I was so … scorned, but then I never thought I was going to find someone like him. He really just started making it apparent that he wants to be a part of my everyday life.