Now if you've been watching Love & Hip Hop Atlanta Season 8 Karlie Redd has a new man named Maurice Mo Fayne who proposed to her and she said "yes."
Read on since Love & Hip Hop Atlanta star Karlie Redd and Maurice Mo Fayne engagement back on...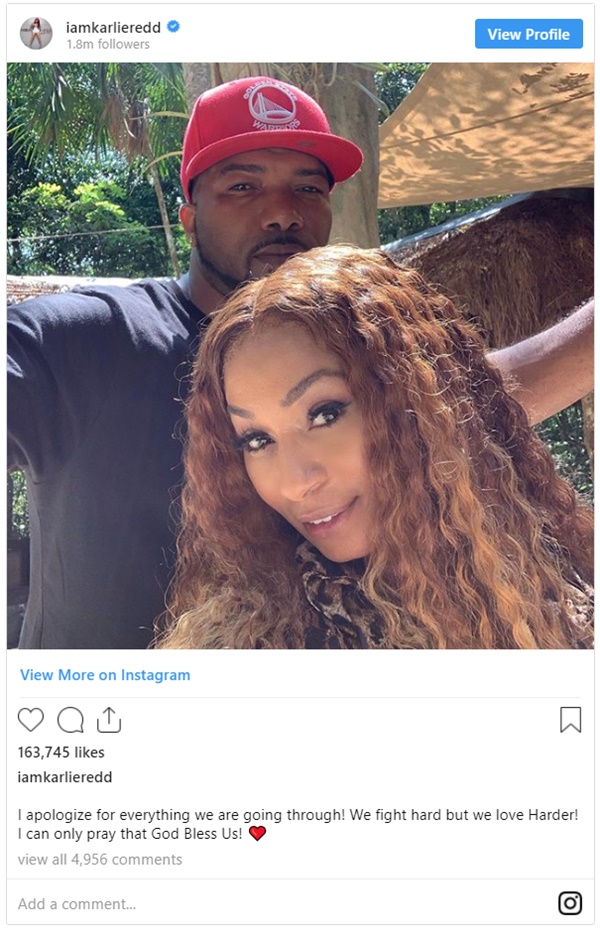 CelebNReality247.com reports that Karlie Redd and Mo have had a bumpy relationship with rumors of infidelity, but Maurice has proved that he is in love with the 50-year-old Love & Hip Hop Atlanta star.
Karlie Redd took to social media on Thursday to say that she and Mo are working it out and it appears that their engagement is back on.
She said:
I apologize for everything we are going through! We fight hard but we love Harder! I can only pray that God Bless Us!
We are really hoping that it finally works out for Karlie Redd and Maurice Fayne because we feel that he makes her a better person. The only problem is that Karlie gets in her own way because she has so many failed relationships with baby mamas, and cheaters she comes of a bit damaged.
The only way Karlie can move forward with Mo is to let her past relationships in the past. Mo has proved that he is on board for her. Mo has admitted he was wrong and explained the facts to Redd, but she has NOT been listening.
Last week he showed up at the couples retreat at the cabin to prove his love for her, but she was stuck on stupid:
NOTE: The crazy thing about the scene is that Mo showed up in the coast that Karlie bought him and she didn't get that her man was expressing his love letting her know he's wearing the coat she bought. Ladies when a man wears something you bought him, he is telling you "it's all about you."
Karlie posted this
comment
on his page:
I picked out that coat cuz I knew U would need to keep me warm… ?? ??? And U would Match me! Love U baby!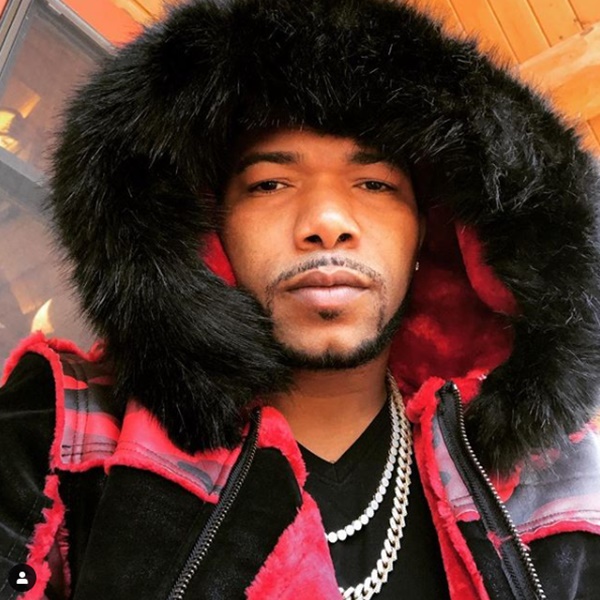 Karlie was so miserable about her relationship with Mo, she tried to sabotage Joc and BK relationships:
If you look back at their relationship, Mo has gone out of his way to assure Karlie that he loves her unconditionally:
If Karlie continues to get in her own way she is going to lose her first good man.
We are rooting for Mo Fayne.